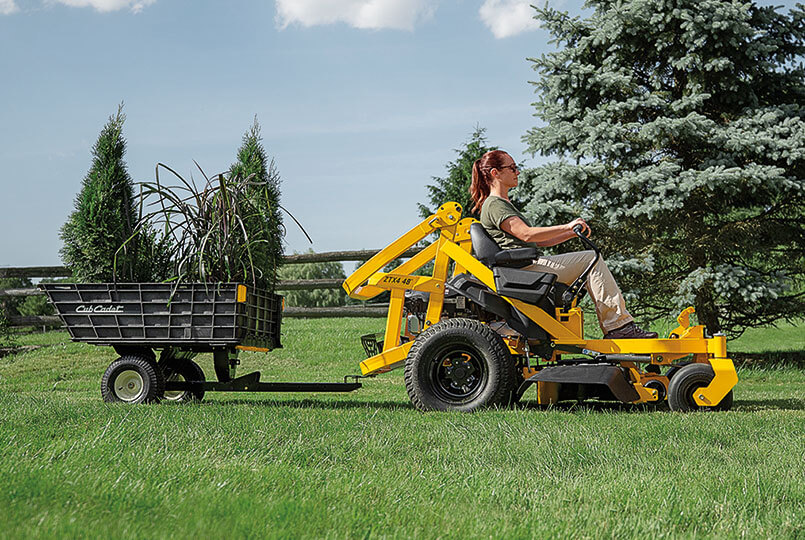 10% off select Ultima Series™ ZTX
Cub Cadet's Ultima Series™ of zero-turn mowers provide the ultimate mowing experience. Step up to a higher standard now through October 31 and receive 10% off on the new ZTX 5 & 6 line with commercial-grade features.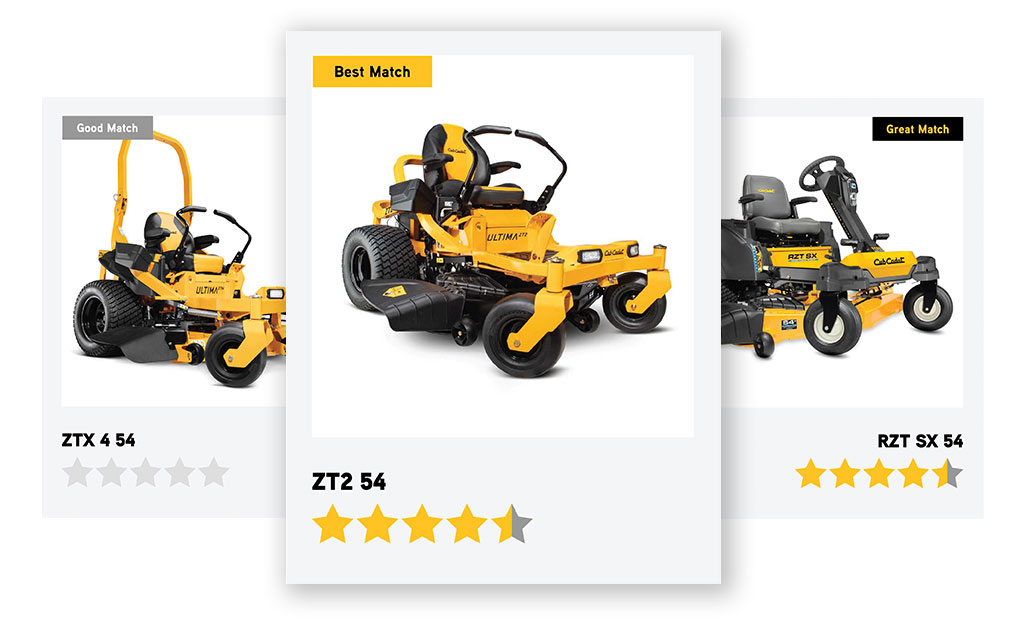 Find the best zero-turn for you.
This zero-turn buying guide will recommend the best zero-turn mowers for you based on your lawn size, obstacles in your yard and more.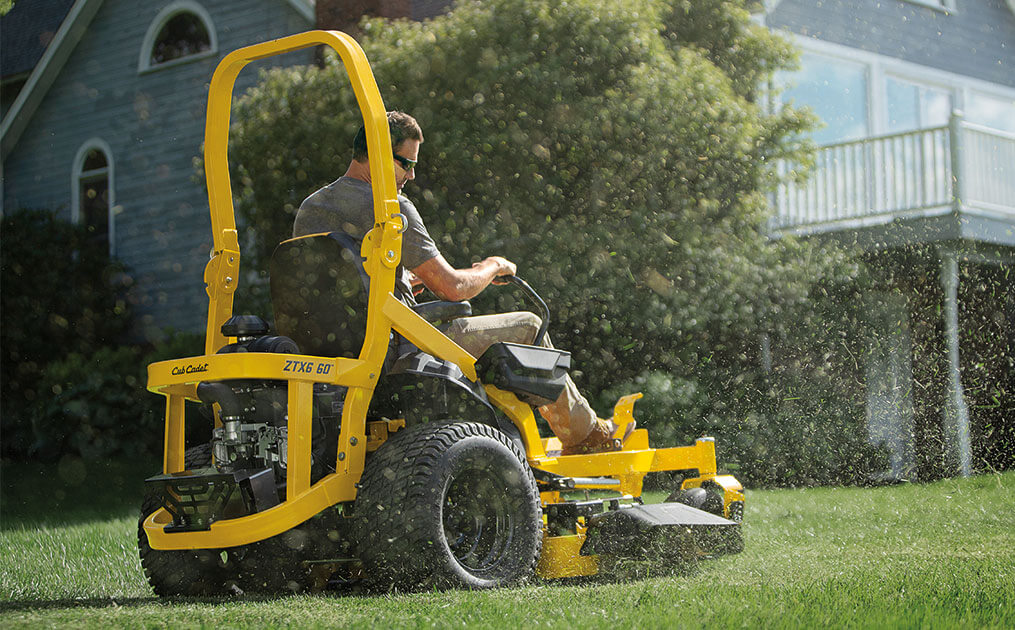 Introducing the all new Ultima Series™ ZTX.
Commercial-grade residential zero turn mowers were thoughtfully designed to help you unlock the full potential of your yard.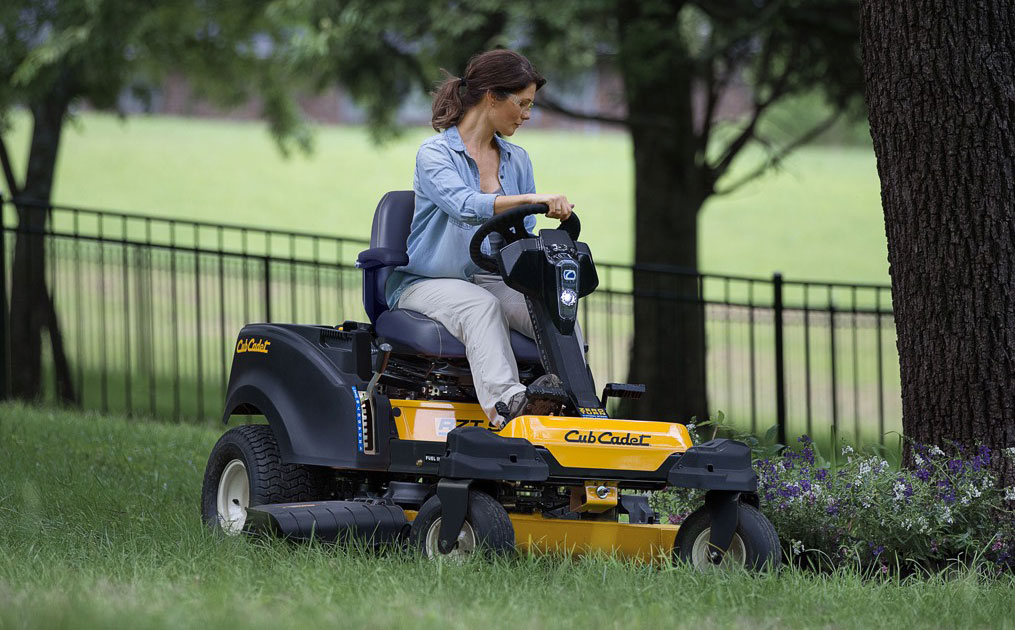 ZERO-TURN MOWERS
Zero-turns with zero learning curve.
Get any job done faster with our steering wheel zero-turn mower. Four wheel control delivers incredible handling and unmatched stability on hills.
Explore Zero-Turn Mowers
The move to a zero-turn lawn mower is an exciting one for any homeowner. And if you're looking to step up from your current machine, a zero-turn mower should be in your consideration set. Ask yourself if saving time, sidestepping obstacles, and improving your overall mowing experience sounds like a step up from your current situation. If so, be sure to check out the full Cub Cadet line-up of innovative zero-turns. The possibilities are at every turn.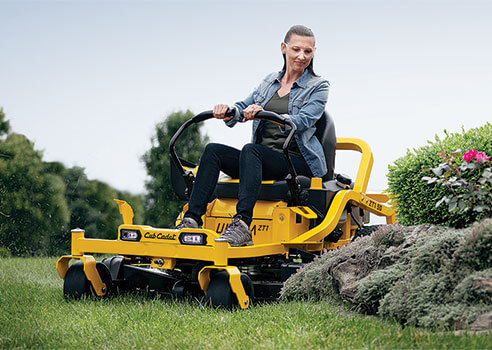 Ultima Series ZT™
The ultimate mowing experience: enhanced strength and durability, redefined comfort, uncompromised performance and a best cut in its class. Ideal for yard sizes up to 5 acres.
Forged with Strength
Our continuous square tubular frame was designed for enhanced strength and durability.
Redefined Comfort
Settle in to a fully adjustable command center and experience next-level comfort designed for optimized speed and control from head to toe.
Best-in-Class Cut™
The Aeroforce™ deck has been independently tested against the top competitors and proven to deliver the best cut in its class.
Shop Now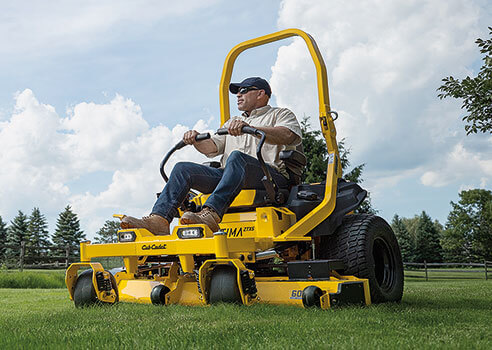 Ultima Series ZTX™
Commercial-grade residential zero turns: commercial engines, reinforced decks, top-of-the-line bagging capabilities and speeds up to 9 MPH. Ideal for yard sizes up to 12 acres.
Strength on Deck
Commercial-grade build, for enhanced strength and durability over time while delivering a consistent, quality cut in challenging conditions.
Command with Comfort
Fully adjustable command center and smoother ride that allows you to comfortably cut at your maximum speed for an extended amount of time.
Built-in Longevity
Stronger machine with a stronger warranty backed by a nationwide dealer support network for the ultimate peace-of-mind.
Shop Now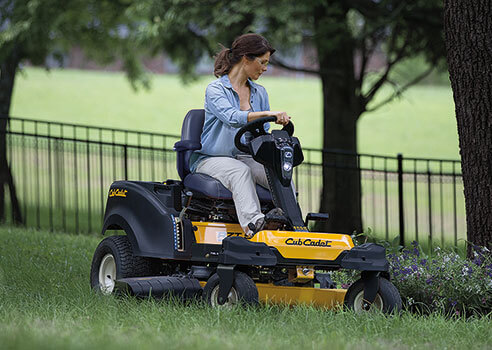 S and SX Series
The only zero turn lawn mower with steering wheel control: zero learning curve, incredible maneuverability and unmatched stability on hills and uneven terrain. Ideal for yards up to 5 acres.
Effortless Control
This zero-turn includes patented Synchro-Steer® technology-pioneered by Cub Cadet provides steering wheel control of all four wheels.
Power and Performance
Cub Cadet-certified engines, fully welded steel frames and tough decks, produce outstanding results year after year.
Triple Guard Corrosion Defense System™
Automotive-grade corrosion resistance that protect against the elements of wear and tear all year long.
Shop Now
#CubCadet
We're all about our customers and we'd love to hear what you think. We might even feature your story.
Share your experience
Shop & Compare Zero-Turn Mowers
#Cubcadet Possibilities
Every yard is a memory in the making. Share yours on social media and tag your photos with #cubcadet for a chance to be featured in our gallery.