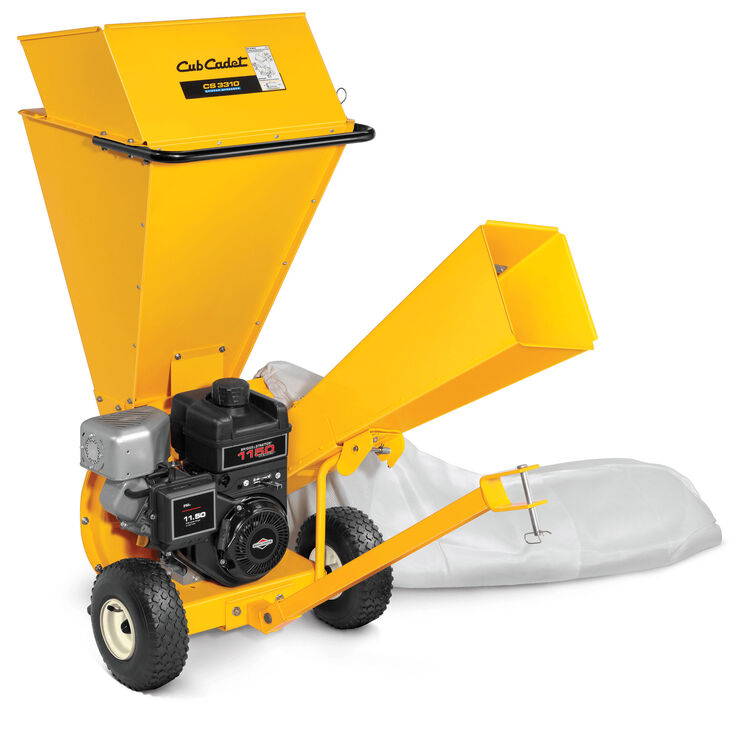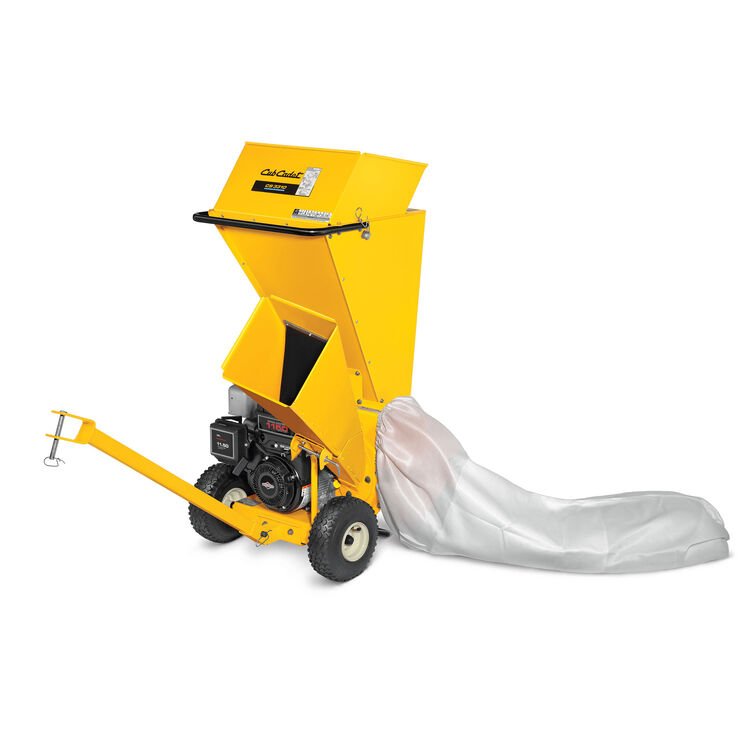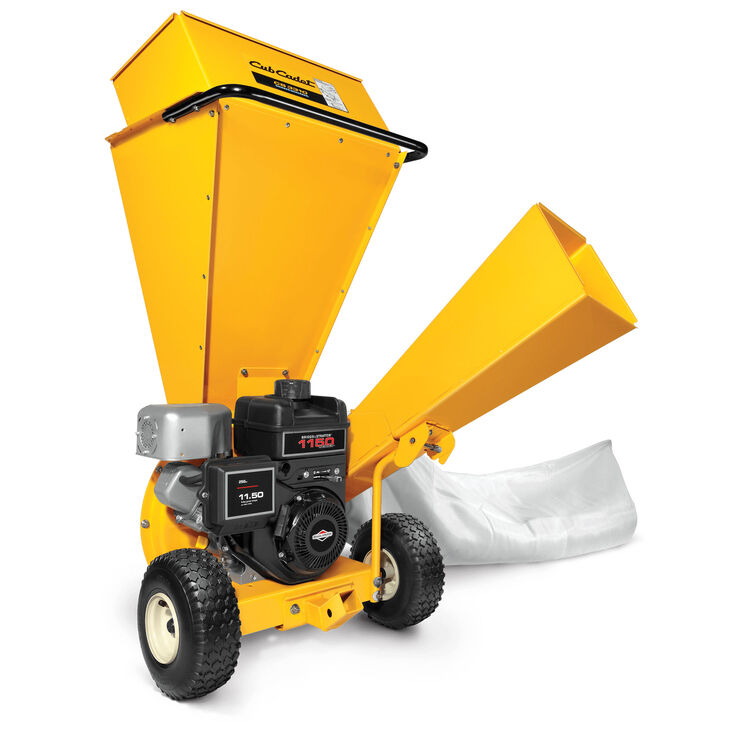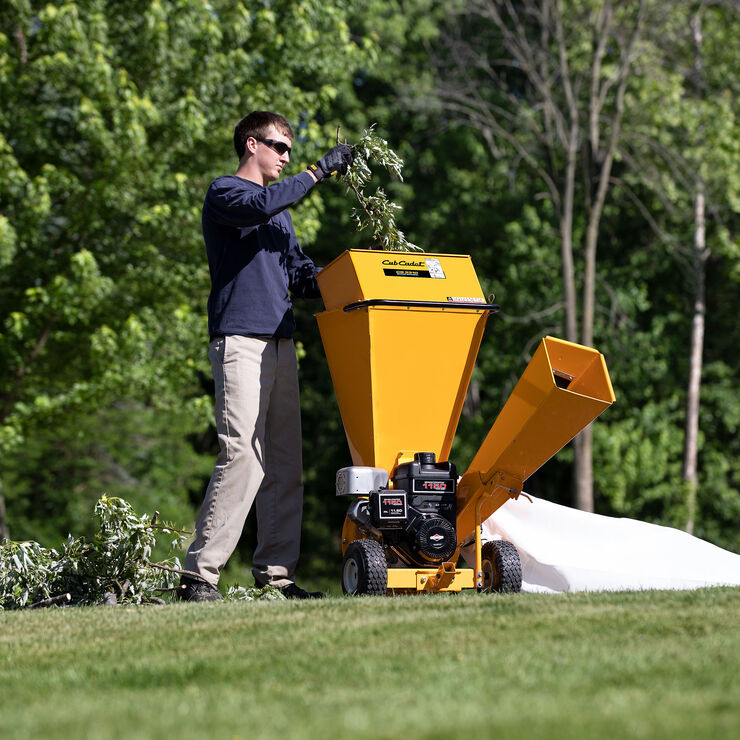 ---
Or
$67/mo No interest if paid in full within 12 months2
Interest will be charged from the purchase date if the purchase balance is not paid in full at the end of the promotional period. Advertised minimum payment is greater than required minimum payment.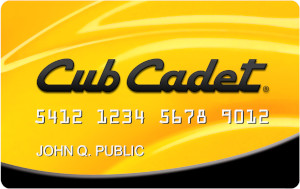 ---
250cc Briggs & Stratton OHV
10:1 debris reduction ratio
3" chipping capacity
2-in-1 upright chipper shredder
---
---
Dimensions
Weight (approx.)

200 lbs.
Additional Specifications
Specifications
Engine

250cc Briggs & Stratton®

Wheels

10" x 4" fully pneumatic

Hopper

Hopper 2-way feed, steel hopper/dedicated chute

Chipping Capacity

3" diameter

Chipper Blades

2 hardened-chromium steel blades

Shredder Flails

12" hardened-steel shredding blade/12 cast-steel flails (4 sets)

Reduction Ratio

10:1

Tow Hitch

Standard

Capabilities

2-in-1 steel upright chipper shredder

Debris Bag

5-bushel capacity
Warranty
Warranty

3-year limited residential
| Model | Manual | Form Number | |
| --- | --- | --- | --- |
| 24A424M710 | MANL:OPER:BILING:24X:4XX:CONSO | | |
| | MANL:OPER:BILING:24X:4XX:CONSO | 769-12304 | Download |
| | MANL:OPER:BILING:24X:4XX:CONSO | 769-21010 | Download |
| | MANL:OPER:BILING:24X:4XX:CONSO | 769-21010A | Download |
| | MANL:OPER:BILING:24X:4XX:CUB | 769-11618 | Download |
| | MANL:OPER:ENGL:24X:4XX:CUB | 769-10711 | Download |
| | MANL:OPER:ENGL:24X:4XX:CUB_FRENCH ONLY | 769-10711_FR | Download |
| | MANL:OPER:ENGL:CUB:24X:41-2X | 769-08971 | Download |
| | MANL:OPER:ENGL:CUB:24X:41-2X | 769-09750 | Download |
| | MANL:OPER:FRENCH:24X:4XX:CONSO | 769-12304_FR | Download |
| | MANL:OPER:FRENCH:24X:4XX:CUB | 769-11618_FR | Download |
| | MANL:PARTS:2012:CUB:24X | 769-08253 | Download |
| | MANL:PARTS:2013:CUB:24X | 769-08973 | Download |
| | MANL:PARTS:2014:CUB:24X | 769-09844 | Download |
| | MANL:PARTS:2015:CUB:24X | 769-10772 | Download |
| | Operator Manual for 424M Chipp | 769-08249 | Download |
| | SHEET:SUPP:WARR/PARTS:CS:UPRIG | 769-12307 | Download |
| | SHEET:SUPP:WARR/PARTS:CS:UPRIG | 769-12307A | Download |
| | SHEET:SUPP:WARR/PARTS:CS:UPRIG | 769-21012 | Download |
| | SHEET:SUPP:WARR/PARTS:CS:UPRIG | 769-21012A | Download |
| | SHEET:SUPP:WARR/PARTS:CS:UPRIG | 769-21012B | Download |
| | SHEET:SUPP:WARR/PARTS:FRENCH:CS:UPRIG | 769-12307_FR | Download |
Product Reviews
Rated

2

out of

5
by
frito
from
Chipper is fine - engine is TERRIBLE
I bought this unit from Tractor Supply on 6/7/2015 to chip and shred a honeysuckle "forest" I'm battling in my yard. As a few others have stated, it is very difficult to start. My wife would never be able to start it so the first line of business should be to add an electric start. Don't even think about turning it off and restarting it unless it sits for at least an hour. It just won't. I have used it only sparingly since I bought it, a total of ten hours or less. This past weekend I changed the oil in preparation of chipping multiple piles of honeysuckle I've cut down the last couple weeks. Using fresh, name brand gas, I cannot get this thing to start to save my life. I jumped online and have read many similar horror stories regarding the Briggs & Stratton 1150 engine that is on this unit. I now need to track down my receipt since, luckily, I am still within the two year engine warranty window. I'm giving it a second star since the core unit is fine; It's the engine that's terrible. If they start producing it with a different engine then maybe I could recommend it.
Date published: 2017-05-04
Rated

1

out of

5
by
GVMe
from
Frustrated
I bought this shredder two years ago. Since then I have produced probably only 5 full bags of mulch. To start this machine you will have to say several time "please", but will never be sure it will help. It can not be restarted after 30 min of work. If you want to empty the bag and continue you will have to wait at least one hour, it is probably getting overheated. Sometimes it fails to start because a small piece is left inside the machine. You will have to open and clean it, but is not user (women) friendly, you need a manpower to do so. This product definitely not worth the money. It did not save me any, I am still buying mulch.
Date published: 2017-06-09
Rated

2

out of

5
by
Lawnman639
from
Chips well but no tow bar!
I just bought this last weekend at my local Tractor Sipply Store and it's works great and chips everything we need. The only problem is that it didn't come with a tow bar like the photos show, not having the bar makes it difficult to move around our 1.5 acres property. I tried to get a tow bar separately but have been unable to locate one online. Is it supposed to have the tow bar included? How do we get the tow bar for this piece of equipment?
Date published: 2018-05-07
Rated

5

out of

5
by
DTK5
from
Works great
Bought this from the local independent Cub Cadet dealer. The dealer brought it to my house assembled, with oil in the engine, completely ready to run. The first time I used it the engine started right up. It was running before I even had the cord pulled all the way out. Very easy start. The unit restarts easy as well, you just do not have to use the coke, like any normal engine. As far as chopping goes, it worked great. In no time it turn my pile of sticks into mulch. For th most part the unit pulls all the sticks into the chopper with ease. The only issue you have is small branch sticks, the sometimes get caught in the shoot. Just push them down, and good to go.
Date published: 2018-10-17
Rated

1

out of

5
by
JimTBay
from
This unit does not work well
With a large treed yard, I thought this chipper would quickly convert branches and other yard debris into mulch and chips. Quickly is not part of this units vocabulary! Small branches are meant to go into the hopper section. However there is a short radius bend just before the blades. Branches will not easily go around the sharp bend therefore not making contact with the blades. Very frustrating! Larger pieces, up to 3" diameter are meant to be inserted into the other side of the unit. You have to push the sticks very hard to make any progress with chipping. I was told that the unit would virtually suck the wood in so I would need to hold it back to prevent the motor from stalling due to overload. You actually need to push very hard. Just not worth the money!
Date published: 2015-11-07
Rated

5

out of

5
by
Charlie1950
from
Five thumbs up
Works great! Perfectly happy so far. Makes great mulch
Date published: 2018-08-05
Rated

1

out of

5
by
BJDip
from
This machine is very very very hard to restart after it is running. Even if it was only running for a short time. You have wait for the engine to cool down before it will restart what a waste off time. I have only used it twice and I HATE it. I'm 65 years of age and it is hard to keeping pulling on the rope over and over to get this working. I'm looking for an other brand to replace this unit.
Date published: 2017-08-20
Rated

2

out of

5
by
Rgrigsby
from
3 inch chipper
I bought this several weeks ago and it functions okay, as far a 3 inch chipping.. not so much! It struggles with green 2 inch and smaller green branches, the bark gets stuck around the drive shaft for the blades ,, now your going to spend a hour taking the shoot off and trying to dig stringy Burke from around the shaft. It's fine with dead wood
Date published: 2018-09-12
Rated

1

out of

5
by
Crystalh1217
from
CS3310
Bought this machine 3 years ago. Have used 4 times. When we brought it out this season, it would not run. Took to a local repair Shop and the engine is toast! It is stored inside at all times. Never had any issues when previously used. $380 to rebuild or $500 for new motor! Paid $900 when purchased, 4 light uses and must put in another $4-500 to make it work!!
Date published: 2020-02-13
Rated

1

out of

5
by
Ryan A
from
Impossible to use
My grandfather bought this wood chipper and we attempted to use it yesterday. It started up fine but when we tried to start feeding brush it was extremely hard to get anything to feed through the blades. Both the leaf hopper and the branch chipper options seem to need a stick or shovel to push everything all the way through the to the blades. It was so hard to get anything through we gave up trying to use it. My grandfather is very upset and feels he wasted his money
Date published: 2019-09-23
Rated

1

out of

5
by
Orion18
from
Very Bad Choice
We purchased the CS3310 from Home Depot to chip our limbs. We were able to get it started twice last year and chipped a few bags. Very difficult to get the limbs into the machine. This year, the machine won't start at all. Replaced the spark plug and checked gas cap. Pulled for several hours and nothing.
Date published: 2019-06-30
Rated

5

out of

5
by
The Phantom Pig
from
Preforms better than advertised
I reside in the California foothills and purchased the Cub Cadet CS 3310 Chipper/Shredder to assist me in clearing wildland fire a mandate defensible space around my home and out-buildings. I typically cut brush and limbs and begin the start of a pile to burn. Burn piles in California are only allowed on certain days when the state allows which is sometimes not timely nor convenient. The CS 3310 has been fantastic in reducing the need for burn piles plus I receive the benefit of having a nice mulch to use. The CS 3310 has preformed better than expected and so far has been a smart purchase.
Date published: 2020-06-30
Rated

2

out of

5
by
Dwight
from
Works great, once I can get the thing started.
The chipper is almost impossible to start. I've had mine about 3 1/2 years and have used it only a few times. I quit using it because I would wear myself out tugging on the cord. Come up with an electric start for the thing and I might try using it again.
Date published: 2020-06-15
Rated

5

out of

5
by
Lincoln University
from
Eats everything
Bought this a few years ago. Ran horrible first 2 or 3 years. Had it in for service and they couldn't find any issues with starting after warmed up. I added a fuel shut off valve. When I turn it off, I use that and key carb run itself out then it turns off. When ready to use again, turn fuel valve on again and starts without any problems at all. Also figured out it is very gas sensitive. Do not let gas sit in the system, seems to gunk up easy. On to the good stuff. Used it quite a lot last 2 years and easily have over 10 hours so far this year, 6 hours just this past weekend. 3 straight hours Saturday and Sunday and ate everything I fed it. Extremely happy with how it runs and works I just ordered new chipper blade, chipping great but want to keep extra set on hand. Looking forward to making a big dent in my "forest"
Date published: 2020-03-17
Rated

5

out of

5
by
Don Z
from
Hard working
Purchased this unit last Saturday from Tractor Supply. Took it home, added gas and oil and it started on the 1st pull. Ran it straight for 6 hours taking care of large piles of brush and tree limbs close to 3 inches. Putting it away until later this fall. Looking forward to spending more time expanding our yard
Date published: 2019-07-16
Rated

5

out of

5
by
cub4me
from
this cs is multi purpose and built well
cs 3310 works harder and does more than I thought, this will save me days of clean up in the fall and spring well spent money cub cadet is building and choosing the best products for their line.
Date published: 2015-08-30
bvseo_sdk, dw_cartridge, 18.2.0, p_sdk_3.2.0
CLOUD, getReviews, 9ms
reviews, product