Cub Cadet EFI Engines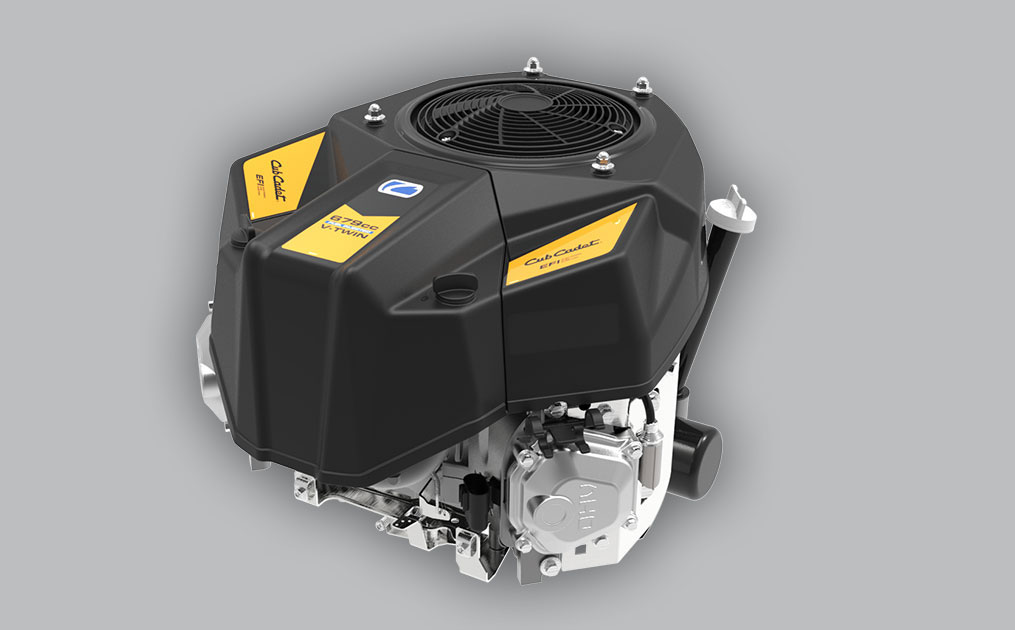 A Powerful New Addition
Cub Cadet electronic fuel-injected (EFI) engines set new standards in strength and power. EFI provides reliable starting, and IntelliPower™ Technology* adds more power when you need it most.
Benefits of Electronic Fuel Injection (EFI) technology
Cub Cadet fuel-injected engines boast serious strength. They deliver the kind of high performance you'd expect from Cub Cadet.
Easier to Start.
EFI technology provides quicker startup, making both hot and cold restarts easier.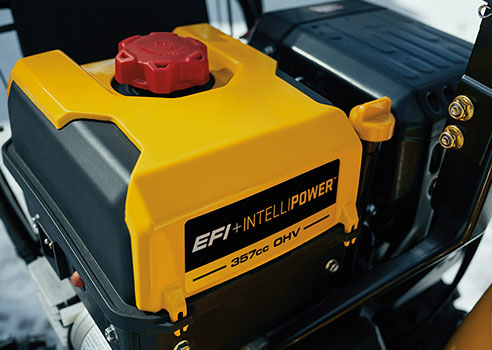 More power with IntelliPower™.
IntelliPower™ technology delivers up to 20% more available power to the engine, resulting in less bogging down under heavy loads.*
See it in action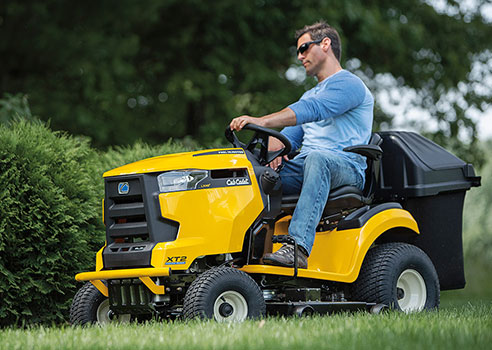 Fuel efficient.
EFI uses up to 25% less fuel versus standard carburated engines, which means fewer emissions and fewer fill-ups.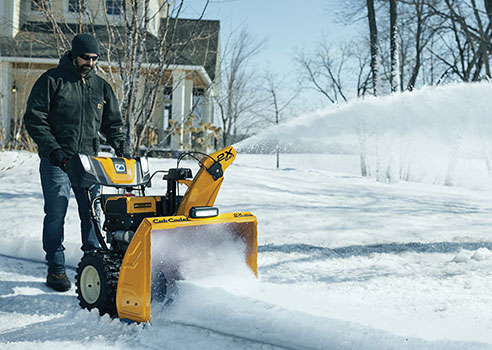 Easy off-season storage.
Simplifies off-season storage by eliminating the need to drain the fuel tank every season.
Shop Cub Cadet EFI engines
Electronic Fuel Injection (EFI) Frequently Asked Questions.
Electronic fuel injection (EFI) is a high-pressure fuel management system. Just like on today's cars, EFI uses an onboard computer, injector nozzle and multiple sensors to to reliably deliver exactly the right amount of fuel to get the most performance and efficiency out of your engine. Cub EFI is an advanced electronically controlled "closed loop" system that uses real-time feedback to sense usage conditions an instantly optimize combustion to give you smooth running and exceptional starting you can count on, no matter what.
EFI, or any fuel injection system, utilizes a special high-pressure fuel deliver nozzle to inject an ultra-fine mist of fuel into the engine. An electronic control unit uses sensors around the engine to deliver the precise amount of fuel the engine needs, improving response, efficiency and starting. Cub EFI adjusts the fuel metering on-the-fly to compensate for variations in load, speed, fuel, temp and pressure to always feed your engine the perfect charge that it needs for maximum performance at any task.
Yes. EFI systems produce cleaner combustion, resulting in a cleaner engine Clean engines can go longer between regular oil changes and required major maintenance. We do still recommend a fuel stabilizer for long-term storage to make sure the fuel in the tank stays fresh so you'll be ready to mow with a push of a button next spring.
Yes. The fuel system is ethanol-resistant and compatible with gasoline fuels up to E20 (20% ethanol) blends. Unlike carburetors, the EFI system doesn't rely on mechanical components and easy -to-clog jets. Critical EFI components are totally sealed, making the entire system more tolerant to today's common automotive gasoline blends.
No. E85 is a blend of gasoline containing mostly ethanol (85% ethanol and 15% gasoline). Today, Cub EFI engines only accept up to E20 (20% ethanol) blends.
No, it only accepts gasoline with blends of ethanol up to 20%.