How to find your model number
The product's model number is essential to finding correct Cub Cadet® genuine factory replacement part numbers for your outdoor power equipment.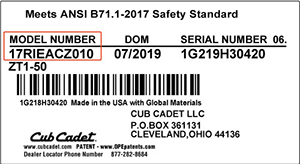 The model number is
11 characters long
Printed on the left side of the Product Identification Label
Characters can include numbers, letters or hyphens.
UTV Accessories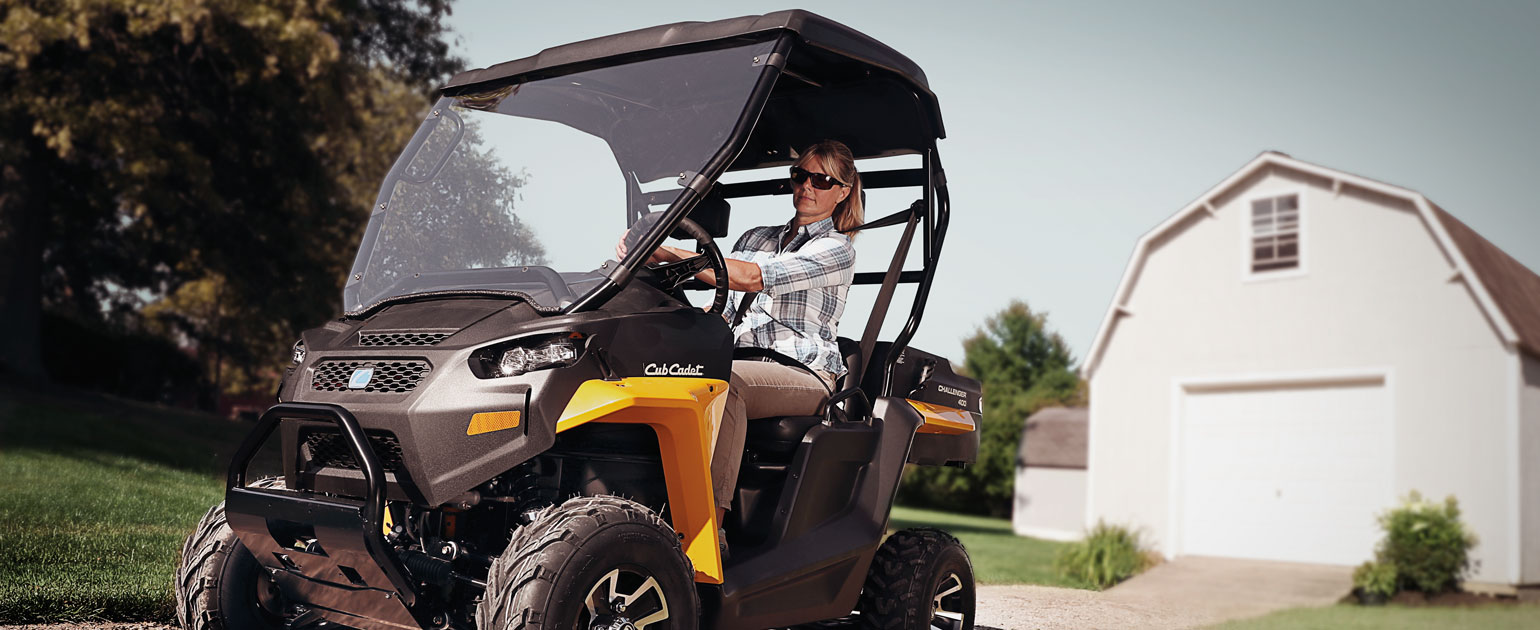 Outfit your Cub Cadet UTV with the accessories to help you enjoy your next off-road adventure, complete tasks quicker, or haul more gear. Use our Parts Diagrams Tool or Part Finder to look up service parts for your Cub Cadet Challenger or Volunteer Utility Vehicle.