3X 26" Snow Blower
3X™ THREE-STAGE POWER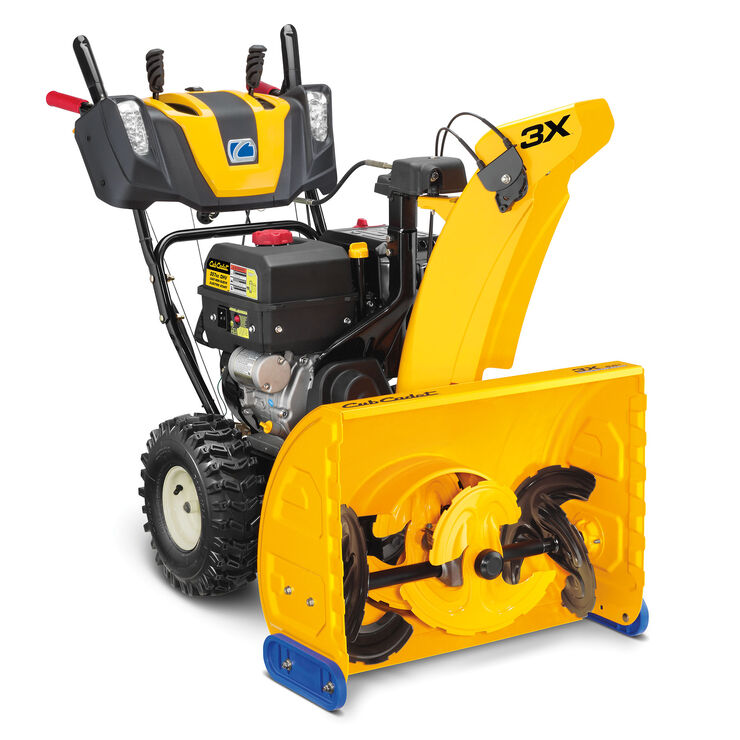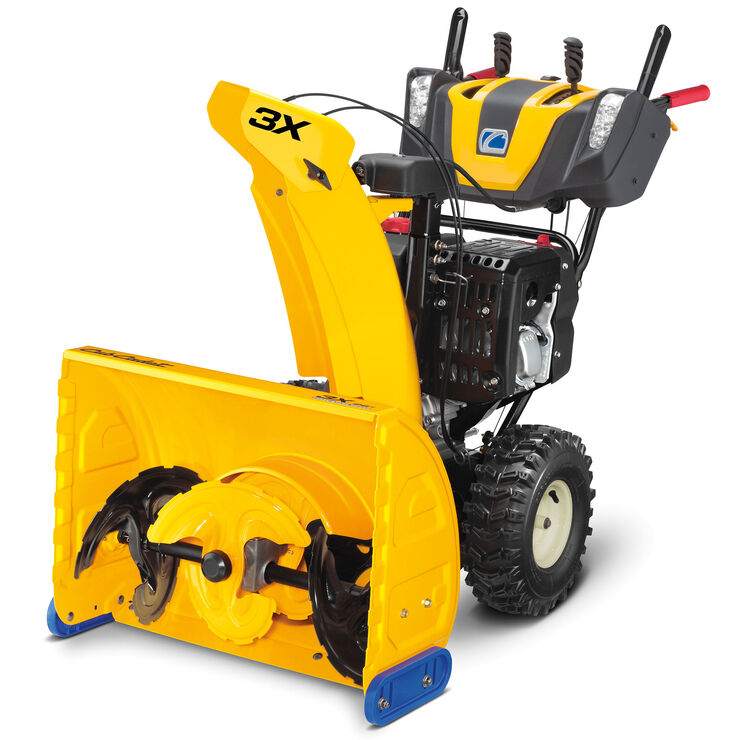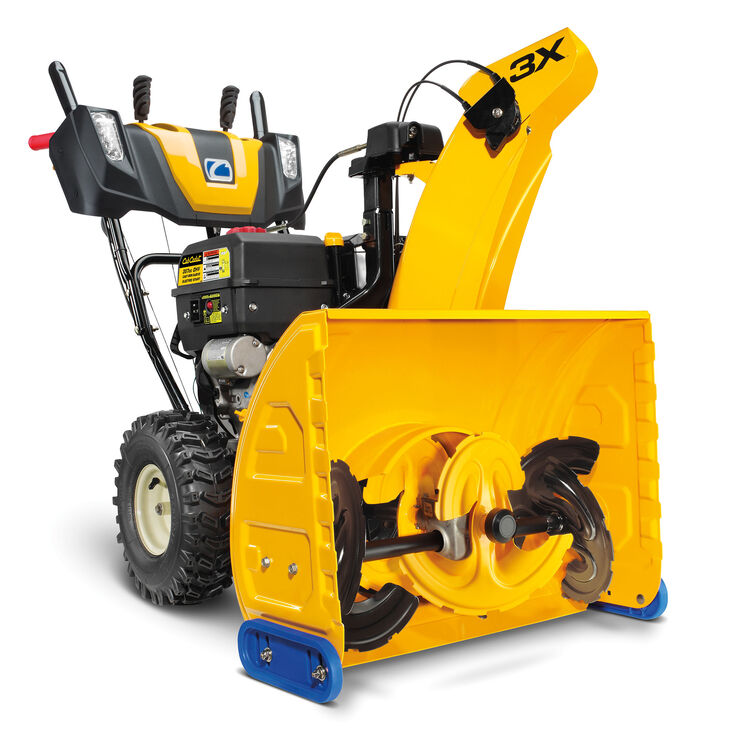 3X 26" Snow Blower
3X™ THREE-STAGE POWER
---
Or
$73/mo No interest if paid in full within 18 months16
Interest will be charged from the purchase date if the purchase balance is not paid in full at the end of the promotional period. Advertised minimum payment is greater than required minimum payment.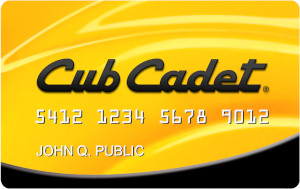 ---
357cc OHV Engine is powerful, dependable and equipped with push-button electric start.
26 inch clearing width and 21 inch intake height.
16" X-Trac™ tires provide strong traction in snowy conditions.
Dual LED headlights to clear snow before dawn or after dark.
---
---
Attachments & Accessories
3X 26" Snow Blower Features
Easy Start Ups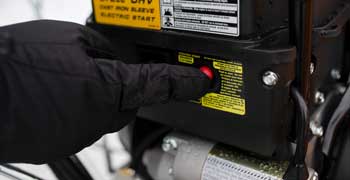 Start your engine at the push of a button when you need it most with electric start.
Better Maneuverability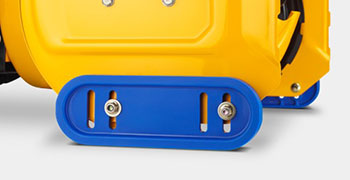 Cool blue reversible skid shoes glide along surfaces for better maneuverability and won't rust or leaves marks on your driveway.
Effortless Control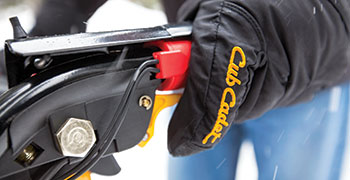 Trigger-controlled power steering and self-propelled drive for unmatched control, effortless maneuverability and single-hand operation.
Work Longer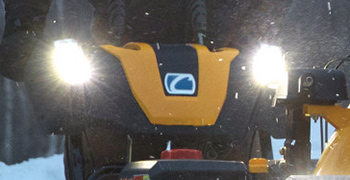 Work before dawn or after dark with dual LED headlights.
Added Durability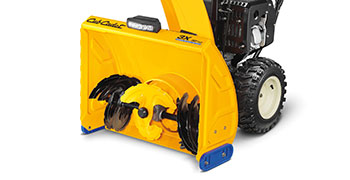 Heavy-duty cast aluminum auger gearbox and steel chute will hold up against the toughest winters..
Strong Warranty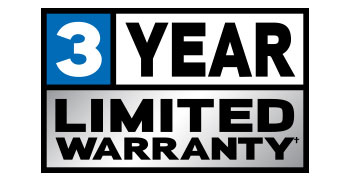 3-year limited residential and 1-year limited commercial warranty for peace of mind.
Extra Comfort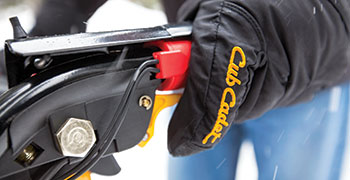 Heated hand grips provide extra warmth in extreme weather conditions.
Patented Three-Stage Technology
Patented three-stage technology includes an induction accelerator that quickly pulls slush through the system and clears deep snowfall up to 50% faster than a Cub Cadet® 2X.
Engine
Engine Brand

Cub Cadet®

Engine Model

683-WUB OHV

Engine Displacement

357cc

Starter Type

Electric and Recoil

Fuel Tank Capacity

5 qt.

Engine Start

Standard (110 volt)

Fuel Delivery

Carburetor
Warranty
Auger Gearbox Warranty

5-year limited auger gearbox

Warranty

3-year limited residential

Commercial Warranty

1-year limited commercial

Disclaimer

See owners manual for warranty details and information. Certain restrictions apply.
Controls
Handle Grip(s)

Soft-Touch Heated Grips

Pitch Control

Remote Single-Lever

Chute Rotation

200°

Chute Control

Overhead Crank

Single-Hand Operation

Standard

Steering Control

Trigger-Controlled Power Steering

Drive Type

Friction Disc / X-Trac Tires

Tread

X-TRAC™
Power and Performance
Starting System

Push Button Electric Start (110 volt)

Clearing Width

26"

Intake Height

21"

Auger Gear Box

Heavy-duty cast-aluminum

Number of Stages

Three
Dimensions
Auger Diameter

12"

Impeller Diameter

12"

Accelerator Diameter

12"
Additional Specifications
Headlight(s)

Dual LED

Shave Plate

Heavy Duty Steel

Skid Shoes

COOL BLUE™ Reversible Poly

Auger Material

Heavy-duty serrated steel

Chute Material

Steel

Model Number

31AH5DVA710
| Model | Manual | Form Number | |
| --- | --- | --- | --- |
| 31AH5DVA710 | MANL:OPER:BILING:31X:3/5/6/800 | | |
| | MANL:OPER:BILING:31X:3/5/6/800 | 769-11510C | Download |
| | MANL:OPER:BILING:31X:3/5/6/800 | 769-11510D | Download |
| | MANL:OPER:BILING:31X:5/6/800 | 769-21930 | Download |
| | MANL:OPER:BILING:31X:5X/6X/8X: | 769-24536 | Download |
| | MANL:OPER:BILING:MTD ENG:277/3 | 769-11494B | Download |
| | MANL:OPER:BILING:MTD ENG:357/4 | 769-14992 | Download |
| | MANL:OPER:BILING:MTD ENG:357/4 | 769-25490 | Download |
| | SHEET:SUP:31X2X-3X:CUB:US_CA | 769-24534 | Download |
| | SHEET:SUP:BILING:EPA:CARB:EXH: | 769-15174 | Download |
| | SHEET:SUP:BILING:EPA:CARB:EXH: | 769-17172 | Download |
| | SHEET:SUP:BILING:EPA:CARB:EXH: | 769-23593 | Download |
| | SHEET:SUP:BILING:EPA:EVP:06301 | 769-15171 | Download |
| | SHEET:SUP:BILING:EPA:EVP:18-19 | 769-17171 | Download |
| | SHEET:SUP:BILING:EPA:EVP:18-19 | 769-23590 | Download |
| | SHEET:SUP:ENG:31X:5XX/6XX:CUB | 769-12297 | Download |
| | SHEET:SUP:ENG:31X:5XX/6XX:CUB | 769-15330 | Download |
| | SHEET:SUP:ENG:31X:5XX/6XX:CUB | 769-20750 | Download |
| | SHEET:SUP:ENG:31X:5XX/6XX:CUB | 769-22280 | Download |
Product Reviews
Rated

4

out of

5
by
John B
from
Good Snow Thrower
I purchased a Cub Cadet 3 X 26 in SEP18 from Home Depot at the same time I purchased a new Cub Cadet LT 42 EFI Lawn Tractor. I put a plow on the lawn tractor and use it for light stuff and its bit quicker but, even with snow chains and a weight kit, is limited for what it can push and on what kind of terrain. it will get stuck if I leave the driveway etc. I have used the 3X three times so far to remove 5, 4 and 8 inches of snow from my paved driveway. It does a good job and is better on deeper snow. It eats snow piles. It goes over grass without issue, so I can plow a path to my propane tank, but generally I'll gently push down on the handles to make sure it doesn't dig into the dirt. Both reverse gears are slow. I just pull it back manually. I leveled out the skid shoes by putting a thin piece of wood under the shave plate cranked down on skid shoes. I have only two complaints. 1. The shoot sticks. Even if I have the controls at max angle to throw the snow the furthest distance, it will only throw it 6 feet. I have to manually adjust the shoot with my hand. 2. It throws snow no where near the "up to 40 feet" advertised. Max it will throw snow is 15-20 so far. I don't know if its any better than a 2 X.
Date published: 2018-12-06
Rated

2

out of

5
by
Freddy
from
was very disapointed had 1 good season
after last season had 2 snow storms maybe 4 hours use this year the belts broke and the auger cable was streched out the auger hole is too small when snow is more then 6in causing thechute to clog waited 1 week for parts so i got stuck doing it by hand very difficult to r&r belts got the job done will sell it cheep and by another brand
Date published: 2018-01-16
Rated

5

out of

5
by
Gman2505
from
Awesome piece of equipment!
I got caught last year with the "old school" shovel, I told myself never again. I already have a Cub Cadet lawn Tractor and absolutely love it. I purchased my snow thrower before the first snowfall this season. Let me tell you it came in with a vengeance, but I was ready. This machine delivered with no problem what so ever. I cleared my driveway and all of my neighbors in no time. It was actually fun I was welcoming the snow. All I can say is make a spot in the garage for this snow thrower!
Date published: 2018-02-28
Rated

5

out of

5
by
CraigC
from
Very powerful and easy to use
I bought the Cub Cadet 3 stage blower for my 300' long 50' wide driveway and my 150' long side walk. My driveway is on a pretty steep incline and this blower tackled it with no problems. Where I usually spend about 2 hours clearing 6" of snow with shovels, I was able to move 10" of snow in only 30 minutes my first time using this blower. Although I have only had the opportunity to use it twice this season so far, I feel confident that it will suit our needs perfectly.
Date published: 2018-02-28
Rated

5

out of

5
by
dmac79
from
Awesome machine!
This is my first snow blower. I researched the heck out of them, and I kept coming back to the cub cadet. I was originally going to buy the 2x but talked myself into the 3x. My decision for the 3x was based on the snow sliding off my metal roof. It packs pretty tight when it falls and there can be a lot of it. It chewed thru that without a problem. Our first storm was 12" and it didn't slow this machine down one bit. The heated hand grips were an added bonus. I wasn't going to get them on the 2x, but they came standard with the 3x. My hands get cold easily, and the were sweating by the time I was done. All-in-all, well done Cub Cadet. It's a nice machine. I'm 100% happy with it and hope it lasts a long time.
Date published: 2018-11-16
Rated

5

out of

5
by
MySavior
from
What a difference!
Wow! What a difference! We've only had one significant snow fall since my purchase, so I've only used it the one time thus far, but again, WHAT A DIFFERENCE! This snow thrower cut through the snow like a hot knife through butter. It's power is phenomenal. I was so ecstatic I did my neighbor's driveway! I couldn't be happier with it.
Date published: 2018-02-28
Rated

4

out of

5
by
LookToLuke
from
Good value
Pros: The machine starts flawlessly and runs well. The machine makes light work of the snow left at the end of my driveway by the plows. Snow is blown much farther away than my previous machine which is nice. The heated grips are awesome and the lights are very nice to have. Being able to run the machine one-handed is also great. Cons: The 'transmission' wasn't set properly from the factory/installer so that the machine didn't move when R1 was selected. Taking the machine back to where I bought it isn't practical so I must perform the maintenance myself. The mechanism that adjusts the throw 'angle' doesn't work fully so I can only select about 75% of the range using the lever - the last 25% I must adjust manually. The handle-bar mounted lights are good but are often blocked somewhat by the chute. A small pile of snow is often left in front of the machine for some reason.
Date published: 2019-02-23
Rated

5

out of

5
by
JOHNIE
from
very good
this is the best thing that i got, wokks super, everyone should have one.
Date published: 2019-02-23
Rated

5

out of

5
by
SnowExecutioner
from
Great machine
I just received my Cub Cadet 26" Stage 3 snow thrower back in November 2017 in preparation for the winter snow months.So far I only had used it once but the machine operated flawlessly as expected. The snow thrower just ate right through our 8" of snow. The machine is a quality piece, I'm looking forward to using it for years to come.
Date published: 2018-01-08
Rated

5

out of

5
by
Anonymous
from
Bring on the snow!!!
Well made product. Very well engineered! Started on the first pull. Very easy to use. Simple controls.
Date published: 2021-01-17
Rated

5

out of

5
by
John Stomski by
from
Cub cadet snowblower
Well built and reliable, powerful enough to take on the heavier snow
Date published: 2021-01-16
Rated

1

out of

5
by
docc
from
don't buy
Every time I used this blower I go through several shear pins just trying to move snow. I have a nice flat paved driveway and seldom pick up debris, yet this thing just eats pins. I'm spending $5 to $15 for pins per storm. My old blower used 2-4 pins per season. The shoot is constantly clogging up, requiring a lot of wasted time to clear it out, which was rarely an issue with my old blower. I have a wide driveway so one of the main reasons I bought was for the 40 foot throwing distance. Wrong! On a dryer snow it throws 20-25 feet at best and the distance decreases down to 5-10 feet on wetter snow. On very wet snow it just clogs. The reverse speed is so slow it is infuriating. Purchasers beware.
Date published: 2021-01-12
Rated

5

out of

5
by
Golem
from
Great snowblower
Great in wet heavy snow , easy to maneuver , heated handles are the best
Date published: 2021-01-11
Rated

1

out of

5
by
Skot
from
Junk
The 2nd time I used this piece of garbage it hit a small piece of tar resulting in a broken shear pin and a destroyed belt. I bought the extended warranty, which neither Cub nor Tractor Supply will honor. Don't buy any products from Cub nor from Tractor Supply.
Date published: 2021-01-04
Rated

2

out of

5
by
Poindexter
from
Converted to 2X
I've had mine for a few years but didn't really use is much because we would go to Florida for a few months of winter. The times that I did use it, I was quite disappointed with its performance. It would plug up and just "plow" the snow into a heap. I finally went online and compared part manuals for the 3X and 2X. I bought 2 more augers and some spacers and converted it to a 2 stage. I did have to grind some welds that held the shroud over the impeller and remove it. I tried it out a couple days ago on some really wet heavy snow and it worked great. If you're looking to buy, I'd recommend a 2 stage.
Date published: 2021-01-01
Rated

5

out of

5
by
Dsper
from
Snow Monster
I bought this from Cub Cadet online after a 32" snowfall and after reviewing Consumer Reports. I had it delivered to my local Agway a week later. Not a Home Depot or Lowes bought machine. I felt the need for the ultimate test on an unplowed area where 32" melted to a 12" icy mess. I tried real hard to break a shear pin. Did not happen. I tried again and again, did not happen while throwing that icy mess as high as the telephone wires. Maybe you shear pin breakers need to figure out how to run a snow blower. I can give an online class for a fee.
Date published: 2020-12-31
Rated

5

out of

5
by
Prinsy
from
Absolute beast
Bought this snowblower yesterday and had a blizzard today. Walked right through a foot of snow, and walked through the old packed snow to widen out my driveway. Lived in Minnesota for many years and have never run a machine like this. My old 2 stage blower would have never scratched the old packed snow.
Date published: 2020-12-29
Rated

2

out of

5
by
SnowInOhio
from
Not for heavy snow
Bought it last year, never had to get it out, first 'real' snow this year, 3-4 inches, heavy, good packing snow, but the chute isn't held down by anything and is constantly blowing of with an explosion of snow! Also, barely throwing it to the side for the next pass. . . . Yes, it was better than shoveling, but I expected A LOT more out of this thing.
Date published: 2020-12-25
Rated

1

out of

5
by
Bob T
from
More useless than a shovel
Throws fluffy snow but cant handle 2" of wet snow at bottom of driveway. Thank god for the heated grips since gloves are soaked from unclogging it every 6" Neighbors were laughing at me using this shiny beautiful useless snowblower. Wrote this review while on hold now for 33 minutes
Date published: 2020-12-18
Rated

4

out of

5
by
Cruvis
from
Pretty good
I'm in my 3rd season with this snow blower, and I have been lucky I guess because I haven't experienced any of the problems others have reported (like broken shear pins or problems with heavy snow). It always starts on the first pull (don't need the electric start). 5 minutes into the first use this season however I had the speed selector cable break, and looking at the design, I'm surprised it lasted as long as it did (i.e. design is very poor and it's going to break right where the cable attaches to the bottom of the lever on the handle). I jury-rigged it with vice grips to finish the day and ordered 2 new cables because they are going to break often.
Date published: 2020-12-18
Rated

1

out of

5
by
Save me
from
Happiest Day of My Life
Some might think the happiest day of their life was their marriage or the birth of their 1st child. Mine will be the day my wife lets me sell this PE O S. I've owned snow blowers for 25 plus yesrs but never one like this. Day 1 it worked like a snow blower but the snow was light, fluffy and only 3". Since then it's been a fight that's included a plethora of broken shear pins, burned up belts, replacing carburetors and brutal force needed to push it against the most common snowfalls. All while I watch neighbors breezily clean their driveways with other machines. I'm only in year 3 of this horrid affair yet pray each day that the motor will give out as the rest of it is crap designed. Until the day that I'm allowed to sell it I wish to reach as many poor souls as I can and plead with them not to buy this machine. Save yourself the anguish, grief and shame that comes with buying this machine. Remember some times less is more. A 2 stage will cut into the snow where as the 3 stage tries to push it first. Whoever designed this probably never tried it in a real world application. If you're still interested in getting this 3x style please reread this as well as many others that haven't been censored. Please
Date published: 2020-12-17
Rated

1

out of

5
by
Johnson
from
Snow blower
I bought tis last year in November. Used it five times put it away for the summer. Got it out this winter started it up. It ran for less than a minute and the engine froze up. Took to dealer they took it apart and now you guys will not warranty it. You say it's my fault. That's bull crap. It cost me $1500 and now i a worthless piece of crap. I will never buy a cudcadet again. I spent a lot of money thinking i was getting a well known brand and i got screwed. Never never again.
Date published: 2020-12-17
Rated

1

out of

5
by
AGall
from
Did not work out of the box
I bought this yesterday, put it together today and the chute does not rotate. Called customer service and they were completely unhelpful. Told me to take it back to where I bought it or take it to a service center. Then hung up on me. Would not recommend this to anyone. Now have to go to the trouble of taking this back to where we bought it.
Date published: 2020-12-16
Rated

2

out of

5
by
drewmickey
from
Not great in 3" Of semi sweet snow
Worked well with light snow but sucks in wet snow. We live in Colorado, So our snow is not anywhere close to the wet snow in the Michigan, Illinois, etc... area but it couldn't pick up and throw our 3" of semi wet snow. Would never recommend it for semi heavy to wet snow.
Date published: 2020-11-21
Rated

1

out of

5
by
Redneck
from
Piece of crap
I live in northern Idaho and was looking for a good snow blower. Bought this last season and what a piece of crap. The auger gets clogged all the time. In the videos it shows the snow being thrown a long way. Yeah good luck with that. If I could get rid of it I would and buy something else. It waste your money on this. I've heard Cub Cadets were great machines. Not this one.
Date published: 2020-10-24
Rated

5

out of

5
by
Evereddie65
from
Great residential Snow Blower
This is my third snowblower and a great choice. Designed well, built well and performs great. Starts quickly, runs smooth and it powerful. Dry snow easily can blow 40ft. Wet slushy snow slows it down but doesn't stop it. Power drive is excellent. Best snowblower I have ever owned or used. I have fun using this and I highly recommend it to everyone.
Date published: 2020-09-07
Rated

5

out of

5
by
GraniteNH
from
Awesome Performance
I was not looking forward to getting back into the snow blower game after years in a condo. Noticing that prices have gone up a LOT in 20 years, I figured, if you're gonna be a bear, be a Grizz and went with this puppy. It ain't now slouch. Operates really easy, chomps snow and throws it in another zip code and makes fast work. Less than 6 inches, 3rd gear (2 for heavier snow). Never could do that with others I've owned. Super easy to control, love the clutch on either side. Only thing I could say to improve is put the unclogging tool somewhere like the top vs the bottom so when its wet and heavy, the snow doesn't push it out of the way or loose. My wife is from TX, 1st season up here in "the tundra" and she figured it out on her own and tears up the snow herself.
Date published: 2020-04-26
Rated

1

out of

5
by
Springs
from
Not Good With Wet Snow
We purchased two 26" snow blowers for our apartment community. Fluffy dry snow this thing is a champ as all snow blowers are, but with wet snow it plugs the chute and will not throw at all. Unless you get dry snow all the time do not recommend the 3rd stage, it's not good.
Date published: 2020-04-16
Rated

5

out of

5
by
mlkgrant
from
exceptional snow removing
I've been able to clear my own driveway which has a 4 car area and 5 neighbor's driveways each year since I purchased this snow thrower! Excellent investment!
Date published: 2019-06-15
Rated

5

out of

5
by
Paul no snow
from
Used twice so far
The reason I bought this is because we have had many huge snowstorms in RI for the past few years. When I purchased this in November 2018 to be prepared for this year my son joked that we wouldn't get any snow because of it. He was right. Nothing fell until March. 2 small storms but it was 6 inches of heavy wet snow. The snowblower worked great. Even cleared the heavy plow mess at the end of the driveway with ease. Hopefully I get to give it a real workout next year.
Date published: 2019-03-27
bvseo_sdk, dw_cartridge, 18.2.0, p_sdk_3.2.0
CLOUD, getReviews, 40ms
reviews, product