2X 26" HP Snow Blower
2X™ TWO-STAGE POWER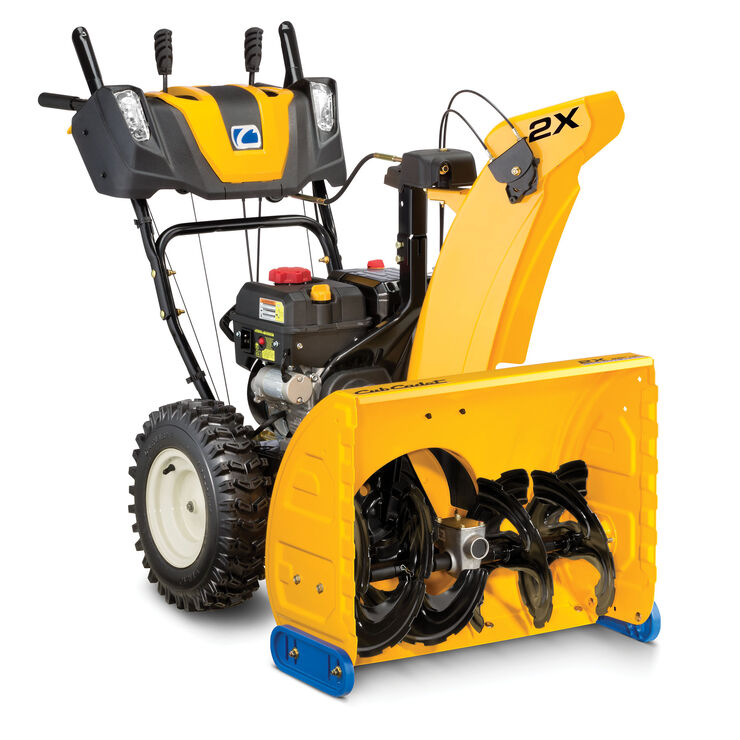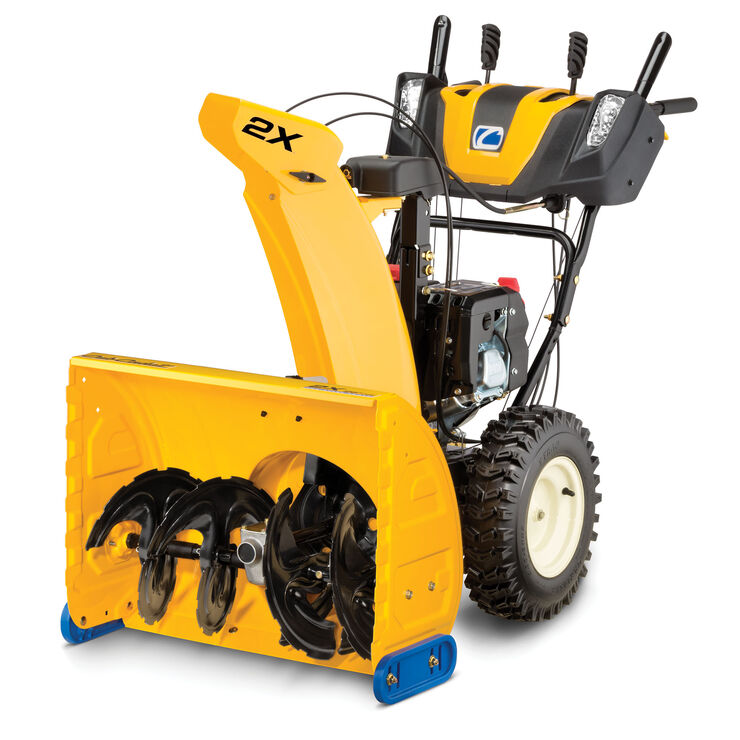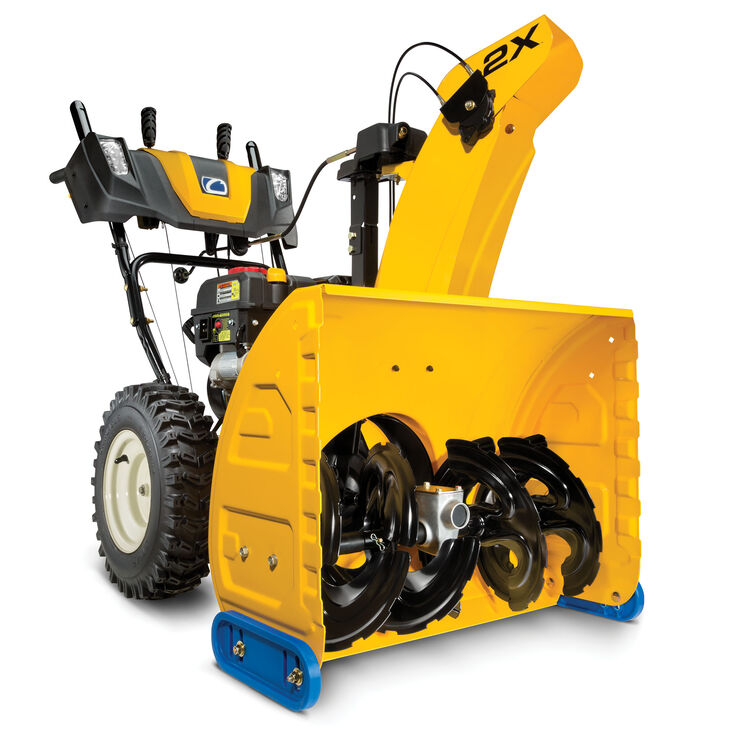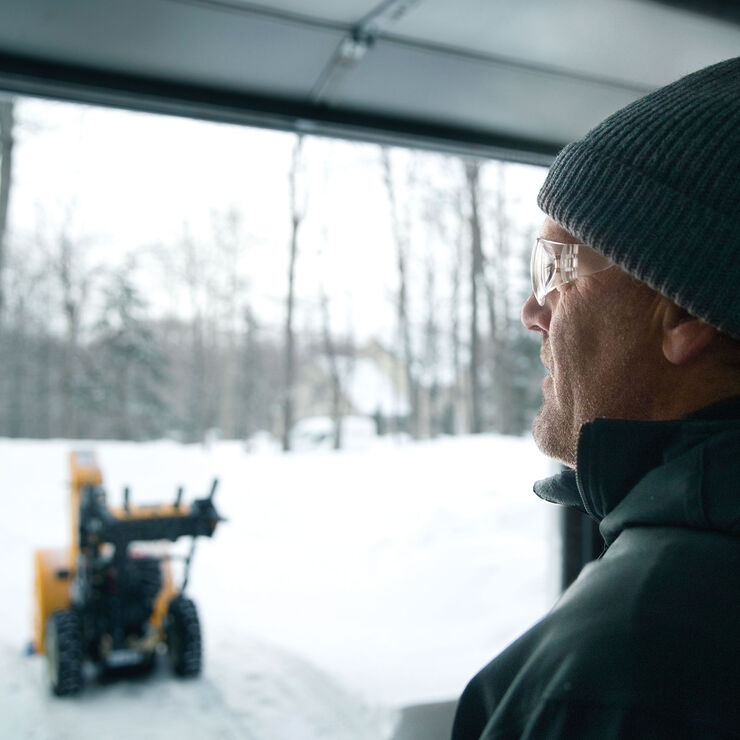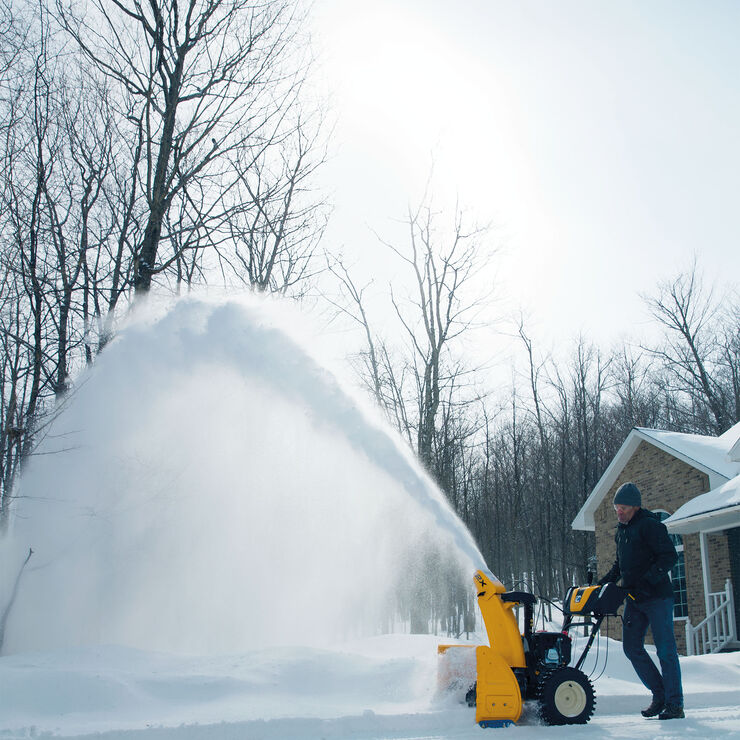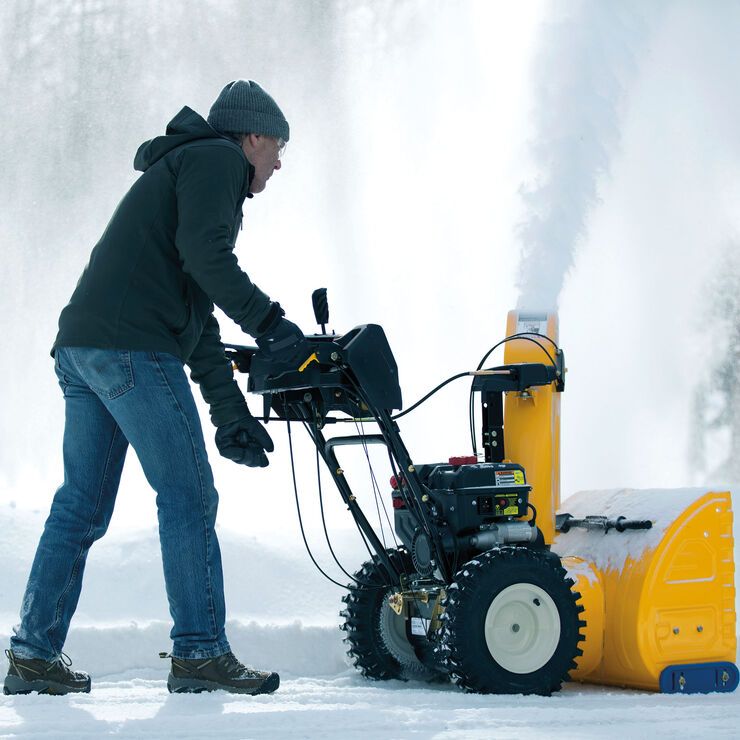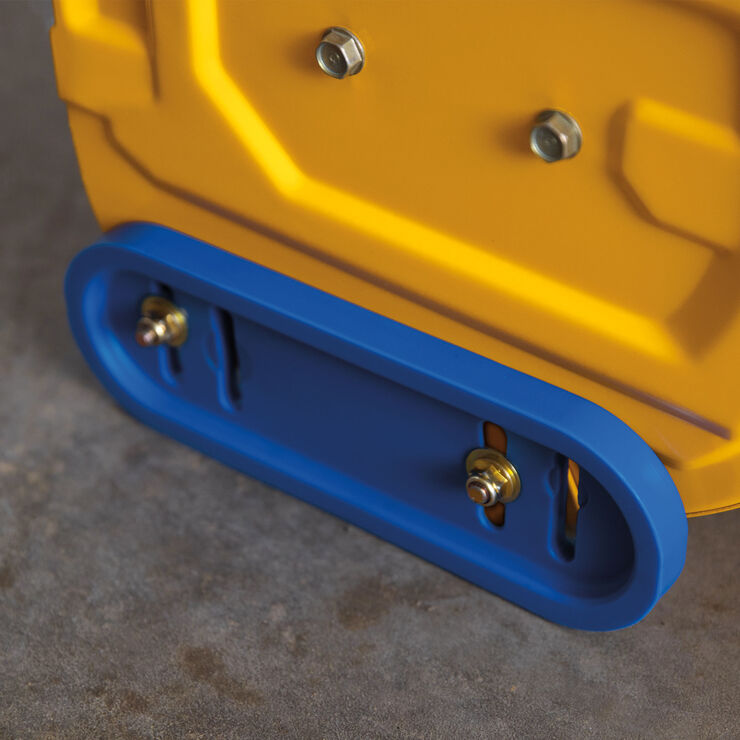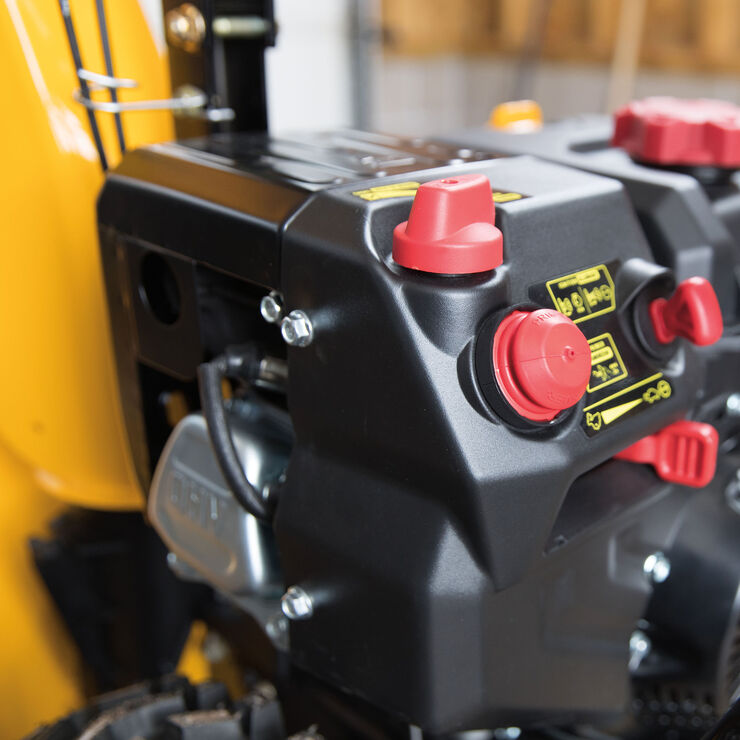 2X 26" HP Snow Blower
2X™ TWO-STAGE POWER
---
Or
$84/mo No interest if paid in full within 12 months2
Interest will be charged from the purchase date if the purchase balance is not paid in full at the end of the promotional period. Advertised minimum payment is greater than required minimum payment.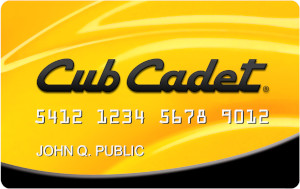 ---
Easy push-button electric start 243cc OHV engine
LED headlights that offer superior illumination regardless of chute location
High-arc steel chute
26" clearing width
Ideal for 12" of snowfall
8 - 15+ car driveway
---
---
2X 26" HP Snow Blower Features
Top Rated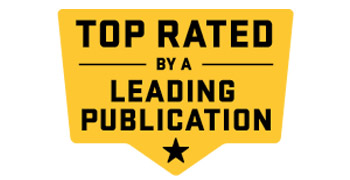 Trigger-Control Power Steering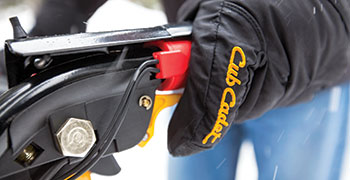 With just one finger, you can engage the power steering giving you unmatched control, effortless maneuverability and single-hand operation.
Push Button Electric Start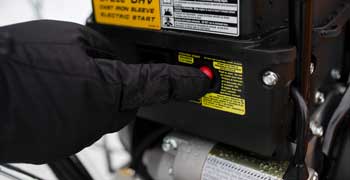 A large 4-cycle Cub Cadet engine gives you more power. And it all starts with the push of a button.
Heavy-Duty Gear Box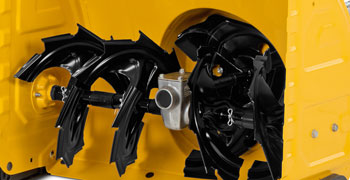 2X models feature cast-alumnium auger gear box for maximum durability, ensuring the system will hold up against extreme weather conditions.
Engine
Engine Brand

Cub Cadet® OHV 4-cycle

Engine Displacement

243cc

Fuel Tank Capacity

2 qt.

Engine Start

Standard (110 volt)
Drive System
Speed

6 forward / 2 reverse
Controls
Handle Grip(s)

Optional

Pitch Control

In-dash remote control

Direction

Power steering / trigger

Tire Size

16" x 5"

Drive Type

Steerable wheel / positive traction

Tread

X-TRAC™
Power and Performance
Clearing Width

26"

Intake Height

21"

# of Stages

2
Dimensions
Impeller Diameter

12"

Accelerator Diameter

12"
Additional Specifications
Headlight(s)

In-dash

Shave Plate

Steel

Skid Shoes

COOL BLUE™ rust resistant, non-marking, reversible

Auger Material

Heavy-duty serrated steel

Chute Material

Steel

Model Number

31AM5CVS710
Warranty
Auger Gearbox Warranty

5-Year Residential/5-Year Commercial Auger Gearbox Limited Warranty

Warranty

3-year reseidential/1-year commercial limited warranty

Disclaimer

See owners manual for warranty details and information.Certain restrictions apply.
| Model | Manual | Form Number | |
| --- | --- | --- | --- |
| 31AM5CVS710 | MANL:OPER:BILING:179/208/243cc | | |
| | MANL:OPER:BILING:179/208/243cc | 769-11570C | Download |
| | MANL:OPER:BILING:179/208/272/2 | 769-15010 | Download |
| | MANL:OPER:BILING:31X:3/5/6/800 | 769-11510C | Download |
| | MANL:OPER:BILING:31X:3/5/6/800 | 769-11510D | Download |
| | MANL:OPER:BILING:31X:5/6/800 | 769-21930 | Download |
| | MANL:OPER:BILING:31X:5X/6X/8X: | 769-24536 | Download |
| | SHEET:SUP:31X2X-3X:CUB:US_CA | 769-24534 | Download |
| | SHEET:SUP:BILING:EPA:CARB:EXH: | 769-15174 | Download |
| | SHEET:SUP:BILING:EPA:CARB:EXH: | 769-17172 | Download |
| | SHEET:SUP:BILING:EPA:CARB:EXH: | 769-23593 | Download |
| | SHEET:SUP:BILING:EPA:EVP:06301 | 769-15171 | Download |
| | SHEET:SUP:BILING:EPA:EVP:18-19 | 769-17171 | Download |
| | SHEET:SUP:BILING:EPA:EVP:18-19 | 769-23590 | Download |
| | SHEET:SUP:ENG:31X:5XX/6XX:CUB | 769-12297 | Download |
| | SHEET:SUP:ENG:31X:5XX/6XX:CUB | 769-15330 | Download |
| | SHEET:SUP:ENG:31X:5XX/6XX:CUB | 769-20750 | Download |
| | SHEET:SUP:ENG:31X:5XX/6XX:CUB | 769-22280 | Download |
Attachments & Accessories
Product Reviews
Rated

5

out of

5
by
MikeTheMainer
from
Excellent Machine
Got a great pre-winter deal on this machine at Home Depot and saved $200! Brought it home myself and it was a piece of cake to put together. Had a lesser machine for several years before this one, and I was tired of it not handling the storms we get in Maine. My driveway is 2 cars wide and about 60' long, and this new machine tackles it no problem. I enjoy the zero-turn feature, the dual LED lights, how far it throws the snow, it's very easy to start, and the metal chute is so easy to adjust (instead of an old manual/crank-style plastic one). The only complaint I would have is that 1st gear isn't quite slow enough for the heaviest/wet snow, but most storms are easy to handle, anyway. Otherwise, this machine tackles up to a foot of snow with ease, and runs excellent. I'm hoping it stays in great mechanical shape for years to come.
Date published: 2018-02-15
Rated

5

out of

5
by
snappy
from
Starts every time
This is my first snowblower and it is easy to start and operate. Starts every time.
Date published: 2018-01-27
Rated

5

out of

5
by
noswett
from
Product has all the features I need
I've used this snow blower on two storms so far this year. It starts easy and runs smoothly. I particularly like the easy turn feature. It made quick work of my entire driveway, blowing snow farther than my old blower.
Date published: 2017-12-16
Rated

5

out of

5
by
William
from
First big snow and it did a great job especially the power steering.I did not have to drag it around it turned very easily and cleared 8 inches of snow with ease.For us older people it was great the machine did all the work.Great product.Only draw back was going into higher speed while keeping the machine going.
Date published: 2017-12-15
Rated

1

out of

5
by
MAC1
from
Would not start after season storage
Stored my Cub Cadet 2x 26in. 243 cc (purchased at Home Depot in October 2018) for the off season in April 2019. Followed storage instructions provide by Cub Cadet, fresh gas and Stabil. In November 2019 I tried to start it in anticipation of the upcoming winter season and would not start. My local Cub Cadet Dealer picked it up and subsequently returned it 2 weeks later. The Dealer removed, dissembled and serviced the carburetor and drained and cleaned the gas tank, added fuel and it started. Said the issue was either sediment in my gas tank or stale fuel and work was not covered under the warranty. Well the fuel I put in it in the spring before I stored it was from a freshly filled 5 gallon container which I also used to refuel my lawn tractor and walk behind mowers until it was empty. So I submit to you there was an issue with the Cub Cadet not my gas. I believe it's a quality issue if a one year old Cub Cadet snow blower won't start after the off season. And I've gotten feedback from 2 other local individuals that they've experienced the same issue with the same model Cub Cadet that they purchased last year. I've also seen this same issue listed in numerous reviews by other dissatisfied customers. What's the value of a warranty if Cub Cadet blames all their new snow blower starting issues on bad gas.
Date published: 2019-12-19
Rated

5

out of

5
by
MichiganWinter
from
Great for serious snow
Moved to Michigan last summer and wanted to upgrade from my old single-stage thrower. I researched the various options and decided that a 2-stage was the right size for my driveway and walk. The Cub Cadet 2x 26 was available at a good price from Home Depot, so I decided on that model. Having made the investment, I was happy that Michigan was hit with several major snow storms, so I have had ample opportunity to head out and remove 6+ inches of snow at a shot. This blower is great. Easy to start (I usually don't even bother with the electric start and just use the pull-cord, but it's there if you want it) - and really does a great job clearing the snow. The ability to lock one wheel makes it easy to complete tight turns and start another pass. Comes with multiple forward and two reverse speeds - the lower reverse speed doesn't seem to do much, but the higher reverse speed makes it easy to go backwards (to position for another pass, or to back into the garage). Throwing distance is great for my double-wide driveway. I am very happy with this purchase.
Date published: 2018-02-16
Rated

5

out of

5
by
phillip54
from
The product has great features .
Works great . Made my life easier.Easy to use. Handled easy. easy to start .
Date published: 2018-02-16
Rated

5

out of

5
by
Rocky2
from
The Right Choice
I spent a lot of time reading reviews and comparing features and decided that the 2X26HP was the best choice for me. We see a variety of snow types from year to year in the Mountain valleys and a smaller machine would have worked but weather patterns are changing and we had to prepare for wetter winters than in the past. The turning feature made a big difference in handling the machine. Everything about this machine is heavy duty. Easy to assemble and it was ready to go.
Date published: 2018-02-15
Rated

5

out of

5
by
DaveKeilholz
from
I bought this snow blower at Home Depot and couldn't be happier with it. Used it 3 times so far and it has easily handled the snowfall. I love the steering. I've used others that don't have this and they are a bear to turn. Just push the trigger and it turns on a dime. I thought the LED headlights would be a gimmick, but after using the blower at night they are a huge help and really illuminate the path. Helps cars see you too. My only complaint is that it came with a damaged chute tilt cable. But CC was awesome and immediately shipped a new one to me. I could have taken to have fixed under warranty but didn't have transportation.
Date published: 2018-01-31
Rated

5

out of

5
by
JackF
from
Great!!!
All I can say is wow, I should have invested in one of these years ago. This machine ate through end of driveway snow banks that were 2-3' high, I did go slowly and sped up as needed but it did the work in little time, I absolutely love it.
Date published: 2018-01-29
Rated

5

out of

5
by
duckman
from
love my cub
Bought this on a suggestion from a friend, it had snowed 12 inches that night and my other blower broke again (3rd time) this winter, had enough went to Home Depot and bought my machine, got it home and did my 250' drive and paths into the woods to my bird feeders and propne gas tank. loved it. wish I did this before.
Date published: 2018-01-27
Rated

4

out of

5
by
Bari98
from
Great snow blower, poor manuals.
The blowers works great. I had some difficulty with the set up, because of the poor manual. There are several models included in the manuals. For what this cost, there should be a clear, user friendly manual dedicated to this specific model. When I changed the oil after 5 hours of use, I couldn't find the oil capacity. The manual included with the snow blower listed three engine sizes, none of which matched the engine size on this blower! I finally just added oil slowly until the dip stick level looked right. My manual said about 37 oz. That was way off. If you are going to the trouble of producing a fine piece of equipment, why not supply usable manuals.
Date published: 2018-01-24
Rated

5

out of

5
by
snowblind
from
This snowblower can move serious lake effect snow
For use with serious snowfall, cuts through drifts with no difficulty, the power steering is fantastic. EZ start in cold weather, and it has the reliability of a Cub Cadet product.
Date published: 2017-12-16
Rated

5

out of

5
by
Luvthecub
from
I recently purchased the Cub Cadet snow thrower, but have had no chance to use it outside of a trial run, since we have had no significant snow yet this year. But, I am sure I will love it, as I am a big fan of the Cub Cadet line. I have had a Cub Cadet lawn tractor for years that has given me tremendous satisfaction. I call my new snow thrower 'the beast." At any rate, I am not looking for snow, but I am ready when it comes.
Date published: 2017-12-15
Rated

5

out of

5
by
Rajeswar
from
Save time
Easy to use.save time and energy. Product price not to much.Nice look.
Date published: 2017-12-15
Rated

5

out of

5
by
Snowthrowinking
from
Only way to go
This is a great machine. We get the occasional two feet of snow and this has no problem getting through it. Zero turn and the power steering make for an easy go at it. Love the electric start and the headlights are helpful in the darker hours. This is your only choice at this price point.
Date published: 2017-12-15
Rated

5

out of

5
by
JerseyGuy1
from
If your looking for a midsize blower, this is it!
I bought this back in October during Cub Cadet's sale. I was looking at the 28"/30" but it was just too big for my garage. I decided on this model after months of homework. Let me tell you, this machine is awesome! This is my first Cub Cadet product and hope to buy more if their standards are like this. Our first snow was about an 1" but I had to try it out. After the first use, i realized I had to adjust the shoes. The next few storms were healthy and I got the true experience. The EZ Steer is awesome though you have to get use to the fact that the auger keeps moving while turning while turning the machine. It chewed through the snow at the end of my driveway so well, I decided to do 3 other neighbors on my street! The dual LED's are a great idea. Lit up my path during the night with ease. I also felt the steel chute was such an improvement over my old craftsman plastic chute. Awesome product though and extremely happy.
Date published: 2018-02-28
Rated

4

out of

5
by
Enoch
from
Waited much too long for this...
I've owned plenty of small engine equipment for a variety of different purposes - since I have a pretty small area to clear I couldn't justify adding one to the fleet, but have to say that my only regrets are waiting too long to get one. The 2X 26" is a nice thrower, starts up easy on the first pull when cold - odd though that you have to choke it on restarts even after it is/should be well warmed up. I've yet to bother with the electric start but if it continues as it has so far - can't say it will need much use. We really got walloped with some heavy snow storms this season and the very nice plow guy was killing me - hence the new 2X 26". I have a small drive way with 2 cars that pretty much take up all the space, but the areas where snow does accumulate leave few placed to throw it and this year we're pretty near the 5' mark for the season and it's only January 1st. Some of what I need to do is throw the snow to areas where I can work at it and it's quite the ballet going on but the machine handles it well. The heavy stuff that is left at the end of the driveway is cut through pretty easily as long as I don't let it set too long. I'm on a corner lot with 2 long walks to clear and the machine does this well. I had seen another person mention the speeds and I do agree that there could be some design improvements. 1 gear forward is about right for someone learning the machine but there is quite a jump as you use 2nd. I mostly use it to 'setup' for my passes. On maintenance, the manual is a bit light in the details department - specifically, I'd like to see a torque spec for the oil drain plug. Could be all the aviation and automotive certifications giving some bias - but I'm a firm believer that things are best done by the book. The power steering works perfectly and would only be appreciated fairly if I had more experience with machines that do not have it - a situation I'm happy with imagining without experiencing. I considered that perhaps a means for switching off the headlights would be nice - but on 2nd thought feel it's a bit of added safety when working near the road/traffic. I'm not sure if the 40' spec for throwing distance is accurate - but there's a lot of variation and undoubtedly related to the type of snow that you are moving - easily 20' and probably more. The machine was setup and delivered by Home Depot - was not happy with the skid shoes adjustment as the shave plate was a bit close to the ground for my likes so I had to raise it a bit - quick adjustment with some 1/8" thick shim stock on there.
Date published: 2018-01-06
Rated

5

out of

5
by
Joker73
from
One heck of a machine
I bought this even after the wife said we didn't need it. Immediately after the purchase I fell very ill and was bed-ridden through most of this year's snowfall. It has taken me 10 weeks but I finally got to run this machine. I absolutely love it. Handling is a dream compared to some of the machines half it's size. More than enough power to move wet / heavy snow well out of the way. Had the driveway, sidewalks (on a corner lotl) and street parking done in under an hour. Assembly instructions could be a bit more clear but other than that this exceeds my expectations which are higher than most.
Date published: 2018-02-28
Rated

5

out of

5
by
Luv2ThrowSnow
from
The 26" Black and Yellow Lake Effect RUMBLE BEE!
I picked up the Cub Cadet 26X 2-stage this fall, expecting the wintry weather we usually get around here...LOTS of heavy, lake effect snow. The machine does not disappoint on my 100 foot driveway. I use the electric start and she starts up every time and gets my driveway cleared in under a half an hour. That's a big deal when it's freezing out and I've just come home from a long day at work! I love the automatic headlights, the two reverse speeds and the pivoting body handles that makes turning around in the driveway to get another swath done nice and easy. I'm only 5' 2" tall and weight 108 pounds, so if I can manage this RUMBLE BEE any guy can! I changed the oil already after the recommended 5 hours and put in Mobil 1 0W-30 recommended for our temps here. If you've got a decent length driveway like I do, the 26" clears it in no time, with minimal effort on the operator's part, and has been very reliable and up to the task of the two foot drifts I often have to clear out. I gave my old machine (not a Cub) to my daughter, and am glad I made this investment. In sum, just a fun machine to operate, does what it's supposed to do without disappointment, and I now see why folks trust in the Cub Cadet machine for both lawn and snow maintenance because the quality really stands out.
Date published: 2018-02-01
Rated

5

out of

5
by
Olowe
from
This product is one of a kind
Purchased this product and thought it was to heavy to operate, but it wasn't with the power steering feature,and the chute direction handle,even the speed features makes me want to throw snow all the time, i recommend this thrower to any one plus the manufacturer warranty is wonderful,even though i havent had to use it.
Date published: 2017-12-29
Rated

5

out of

5
by
RedWinger
from
C'mon winter, give me your best shot
I must first reveal that my wife and I have developed the tendency to give names to many of our possessions. Maybe this is weird to some and maybe it isn't for others. Maybe we're not alone. Anyway, this is my story of who/what I affectionately named Old Yeller. I received my new Cub Cadet 2X 26 in. 243cc 2-Stage Electric Start Gas Snow Blower a few days after Christmas. The delivery experience could not have gone smoother in terms of timing and courtesy. Assembly was rather intuitive and probably could have been done with little reference to the instructions. It was getting late in the evening and there was no snow but, really, I had to start Old Yeller up and take it for a spin in the driveway. Checked the (pre-filled) oil, added gas and gave three pulls of the cord and it came to life and lit up my driveway! Actually, I don't see much need for the electric start but its there just in case. Before its first "real" use I waxed every square inch with a premium car wax. That is when I realized that it has an excellent coat of paint…appears to be a baked enamel. We have had four snowfalls since Christmas. The first three were in the 4-6 inch range. After the first I was hoping for 10 or 12 because I had fun! The fourth snowfall was so little that I had to work fast before everything melted. I admit it was just an excuse to use Old Yeller. Unlike my old snow blower I now have power steering and could make tight little circles one-handed! I guess what really impressed me was when I was clearing the third snowfall. I got out there and started it up and was throwing snow 20 feet or more without a problem. Then I noticed my neighbor struggling with his brand X. That is when I realized I was throwing some very wet and heavy snow. I'm sure the waxing helped but the Cub Cadet engine never even sputtered. To all those who enjoy working outside in the winter I highly recommend the Cub Cadet 2X 26 in. 243cc 2-Stage Electric Start Gas Snow Blower. To those who would rather stay inside you may find a very pleasant surprise in being outside with your Cub Cadet.
Date published: 2018-02-28
Rated

5

out of

5
by
Fatman
from
I love the dual headlights
I decided to make my first snowblower purchase because I'm not getting any younger.I spent a few weeks researching all the different makes and models.Then I made my decision to get the 26 two stage with a steel chute and dual heads and a 243 cc engine.After my purchase in mid November 2017 I've got to use it at least ten times with no issues I'm very pleased
Date published: 2018-02-27
Rated

5

out of

5
by
JOHNNY
from
GREAT MACHINE 2X 26'HP
MY OLD MACHINE WASN'T FIXABLE,HAD GREAT RESULTS FROM MY CUB CADET TRACTOR WHICH I PURCHASED 3 YEARS AGO. SO WHEN I NEEDED A NEW SNOW BLOWER I PURCHASED A CUB CADET 2X 26" BOY AM IGLAD I DID. GREAT MACHINE REALLY THROWS THE SNOW.
Date published: 2019-02-18
Rated

5

out of

5
by
KK5858
from
Best I've Worked With
Just bought my Cub Cadet snowthrower a month ago. What a nicely engineered machine. Quality construction, mostly steel. Worth every dime. I no longer fear winter storms, the Cub Cadet goes right through any drifts.
Date published: 2019-01-19
Rated

1

out of

5
by
Mike906
from
Engine is junk
Bought this last year. Worked great for a season. Ran the engine several times over summer and kept fresh gas in it and it ran great. Went to start it in October and no start. Only able to start it by putting Seafoam in tank, cranking the starter and pumping the primer bulb for several minutes. It starts now but sputters, surges, and occasionally backfires. Have to keep choke on 2/3 to make it run smooth. Never had a problem with my 37 year old Gilson Bros with a Briggs engine. Warranty shop said they didn't know who makes engine, but probably from China.
Date published: 2019-11-01
Rated

5

out of

5
by
Snowdave
from
Great Snowblower
This is the 3rd snowblower I have bought in 27 years. This snowblower is by a wde margin the best one!!!
Date published: 2019-03-07
Rated

4

out of

5
by
Greg76
from
Solid Machine
I had to return my first purchase because the shoot was not working properly. It also had some damage to plastic between the handle bars. Home depot was great with the return and when the 2nd machine had the same damage they gave me 75$ off. I am still bothered by my brand new machine having damage too it but the 75$ off did help. Cub cadet must take a closer look at the way it ships the machine. It is very obvious that's where the damage comes from. I noticed other customers had the same damage too. Overall, the machine starts up on 1 pull. It destroyed 10 inches of snow like it was nothing. The power steering and head light work great. I just wish my brand new machine, looked brand new!!
Date published: 2018-02-27
Rated

5

out of

5
by
Elvis
from
Very easy to use, love the power steering.
I only used it once so far, it was about 5 inches of wet snow/ slush & had no problem clearing my driveway
Date published: 2018-12-09
Rated

4

out of

5
by
OldPineLane
from
Happy with purchase
New purchase of Cub Cadet 2X 26 HP for 2017-2018 winter season. Have had roughly 30"+ of snowfall in 4-5 separate storms, including one 14". Have cleared long stretches of private driveway through woods and drifts caused by lakeside winds. Impressed with EASY starting, my little wife can pull starter rope with no problem. Lots of traction with big knobby tires, extra steering triggers are handy instead of strong-arming every U-turn. Throws snow plenty far, I was almost convinced to buy the 3X but have no regret about getting the 2X. Controls for the chute are excellent, double headlights also are a nice innovation. Excellent value compared to similar sized competitive machines. One more clever thing, is how the auger hand (left) can be free to control the chute as long as the drive handle (right) remains squeezed, didn't realize before how often that would make a difference. A couple things Cub Cadet could improve: 1) first gear isn't slow enough, 2) sixth gear isn't as fast as I'd like.3) I wish heated hand grips were available for this model, at least to add on by separate purchase and user install.
Date published: 2018-02-28
bvseo_sdk, dw_cartridge, 18.2.0, p_sdk_3.2.0
CLOUD, getReviews, 6ms
reviews, product