What does a shear pin do?
They say big things come in small packages, and shear pins are an excellent example.
Those tiny little pins that connect your auger to the auger shaft can be a nag to replace when they break, but that's exactly what they're designed to do and by breaking they protect your gears in your auger gear case from more significant damage.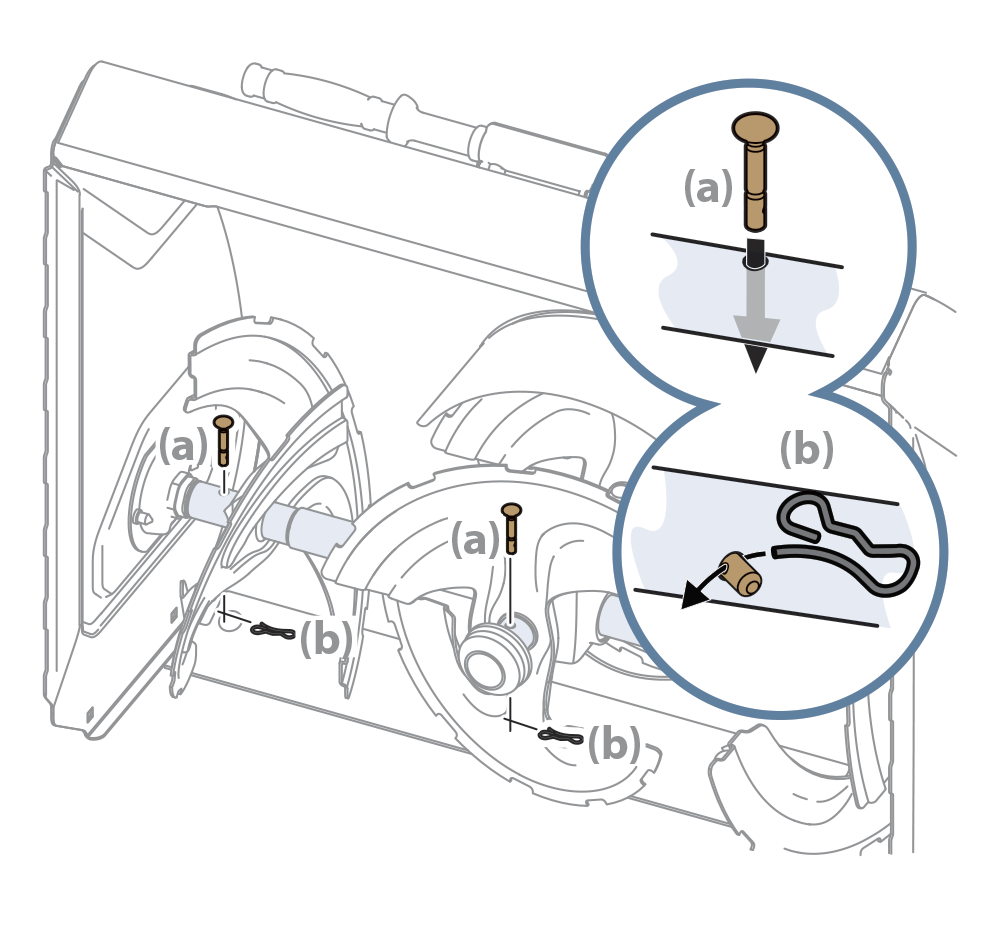 Why do snowblowers have shear pins?
Cub Cadet 2 stage and 3 stage snow blowers come equipped with four to six shear pins depending on clearing width, one fastening each auger flight to the auger shaft. The pins allow the auger gear case to rotate the auger shaft and augers so they can collect snow and push it into the impeller.
Why do shear pins break?
Shear pins also perform a critical safety function: Protecting the gears and gear case. When a foreign object gets jammed between the housing and the augers, the gears begin to bind and wear inside the gear case. The shear pins are designed to break so that the auger shaft and gears can keep spinning freely without the additional friction from a jammed object. If the augers were permanently attached to the shaft, the jammed object will eventually cause significant damage to the gear case causing the need for replacement.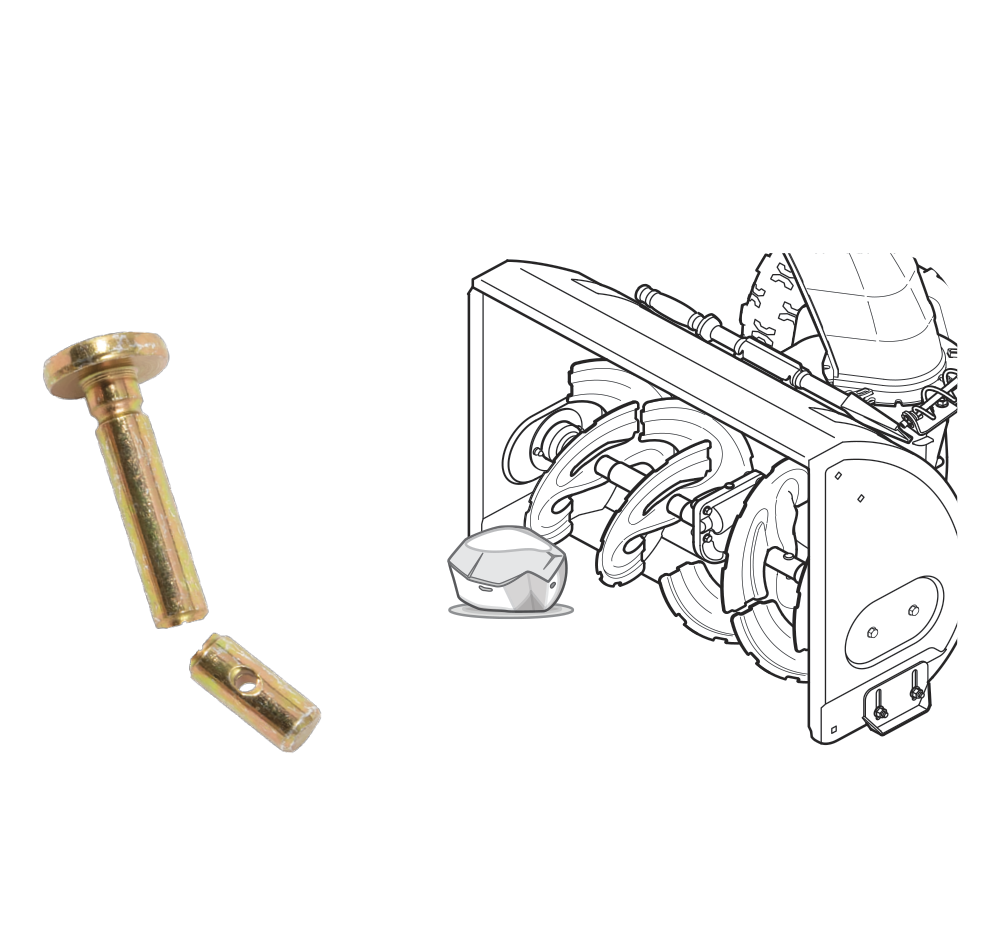 Can bolts be used as shear pins?
Snow blower shear pins are specifically designed to break so the gear case and auger shaft can keep spinning freely like normal, without any resistance from the foreign object. The snow blower won't be able to clear any snow, and you'll have to replace the broken shear pins, but the gear case will remain intact and function normally once you install the new pins.

You should always use original equipment replacement parts when replacing broken shear pins. Never use a standard bolt as this may cause injury and damage the snow blower.
How do I avoid breaking shear pins?
To avoid breaking shear pins during snow removal, be sure to survey the area for large foreign objects and clear them from your path before operating your snow blower. Always keep a couple spare shear pins on hand so you'll have a replacement in the event they do break. This will keep your snow blower's down time to a minimum.
Where do I get replacement shear pins?
Breaking a shear pin can be frustrating, but they're a lot easier to replace than an entire auger gear box. Don't sweat it if you have to replace one because it just saved you from a more costly repair. Replacement shear pins can be found at www.cubcadet.com. Why shop at cubcadet.com? We only carry OEM shear pins, designed specifically for your snow blower.