XT2 LX46 EFI
XT2 ENDURO SERIES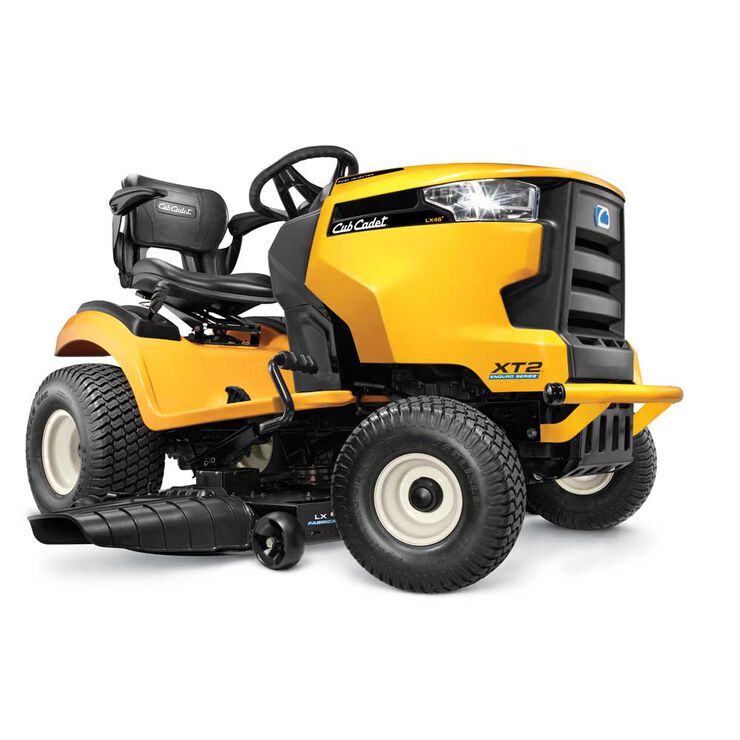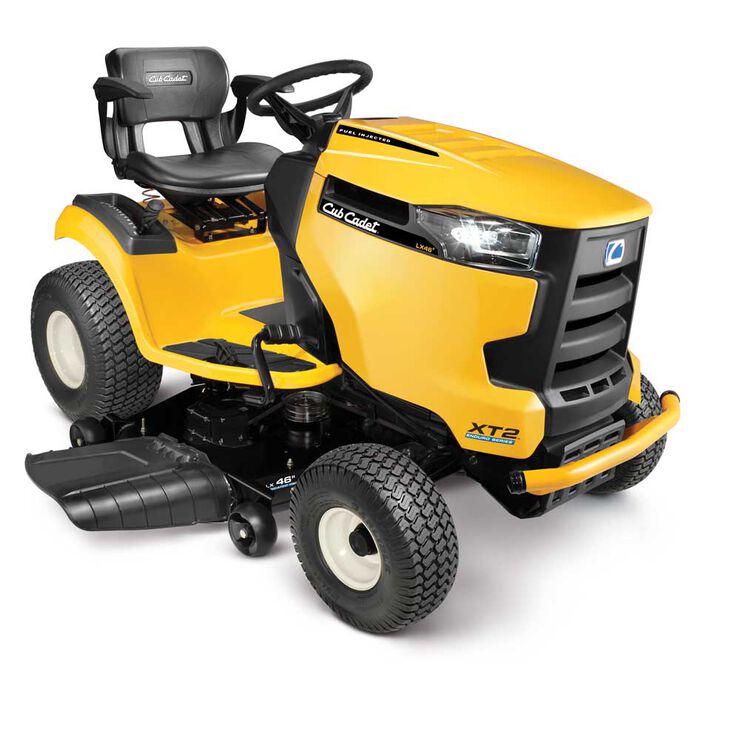 XT2 LX46 EFI
XT2 ENDURO SERIES
---
Or
$110/mo | 0% APR3 | 24Mo with $125 Promo Fee. Total: $2,624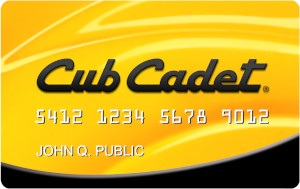 ---
The Cub Cadet XT2 LX46 EFI/FAB is powered by a Cub Cadet twin cylinder 679cc engine equipped with EFI for 25% less fuel consumption, less maintenance, dependable starting, and easy off-season storage.
46-inch fabricated, 11-gauge, twin blade deck with AeroForce deck design that optimizes airflow and maximizes suction to reduce clumping during discharge and improves bagging performance while delivering strong durability and the pristine Cub Cadet signature cut.
Soft grip steering wheel provides more control that's easy on your hands.
3-year/no hour limit warranty (includes powertrain) and 5-year chassis and front axle unlimited hours.
Ideal for mowing 1.5 acres of mostly flat terrain and a few obstacles.
---
---
XT2 LX46 EFI Features
Incredibly Responsive Handling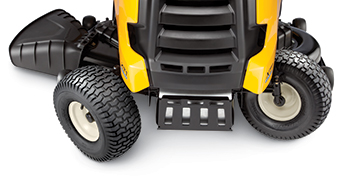 Optimized command and control at every turn with hydrostatic transmissions. No more shifting. Just push the pedal and go.
Corrosion Defense System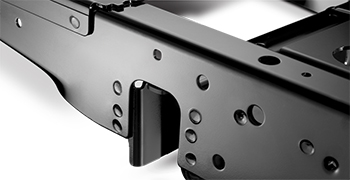 A multi-step process electronically applies automotive-grade corrosion resistance with meticulous care to protect against wear and tear.
New V-Twin EFI Engine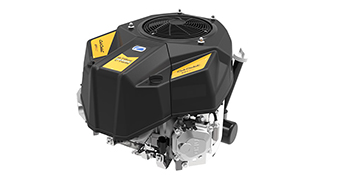 The new Cub Cadet 679cc twin EFI engine available on XT2 LX46 and SLX50 pack high-performance power. Not to mention reduced maintenance and up to 25% less fuel consumption.
Engine
Engine Brand

Cub Cadet

Engine Model

w/ EFI

Engine Displacement

679cc

Fuel Tank Capacity

2.5 gal.

Cylinders/Material

Twin

Engine Start

Push button start

Engine Oil Capacity

2 qt.

Lubrication

Fully pressurized

Charging System

15 amp regulated

Fuel Gauge

Fuel sight window

Governor

Manual

Choke

Electronic

Air Filter

Single element

Oil Filter

Yes
Battery
Battery

12V 300 cold crank amps
Drive System
Transmission

Hydrostatic, foot

Forward Speed

5.5 MPH

Reverse Speed

3.1 MPH

Rear Axle

3/4" w/dual PM steel drive hubs

Transmission Housing

Cast aluminum

Transmission Type

Tuff Torq K46

Engine to Transmission

Heavy-duty belt
Cutting Deck
Deck Cutting Width

46"

Cutting Modes

Discharge/mulch/bagging

Deck Wash

Included

Deck Material

Steel, 11-gauge

Deck Attach/Removal

QuickAttach™ (no tools required)

Deck Engagement (PTO)

Pull knob (electric)

Deck Construction

Fabricated

Spindle Construction

3/4" with steel cap and triple lip sealed

Blade(s)

2

Deck Lift

Lever

Cutting Height Range

1" - 4"

Anti-Scalping

4 ball

Deck Positions

12 positions
Chassis
Frame

Robotically welded

Front Axle

Cast iron

Turning Radius

16"

Front Tires

15"x6"-6"

Rear Tires

20"x8"-8"

Tire Tread

Multi-Trac

Protection

Front bumper

Rear Tow Hitch

Included

Corrosion Protection

E-coating
Controls
Cruise Control

Included

Brakes

Automotive-style disc

Steering Control

Manual sector and pinion

Display

Hour meter
Comfort
Seat Type

15" high-back seat

Armrests

Included

Seat Suspension

Seat spring

Seat Adjustment

Lever

Floor Mats

Grit

Steering Comfort

Soft Touch steering wheel
Dimensions
Dimensions L/W/H

68"/50"/42.5"

Weight (approx.)

580 lbs.
Additional Specifications
Mulch Kit

Optional

Headlight(s)

2 - LED

Discharge Chute

Included

Cup Holder

Included

Operator Presence System

Included

Bagger

Optional

Model Number

13AZA1CN010
Warranty
Warranty

3-year unlimited hours (includes powertrain)

Front Axle Warranty

5-year chassis & front axle unlimited hours/limited lifetime fabricated deck shell
Attachments & Accessories
Product Reviews
Rated

5

out of

5
by
Anonymous
from
First new tractor purchase
I have 25 hours on the tractor this year, I had a 106 and just had to retire it for the weekly jobs. First impressions like turning radius are great! I had almost gone with a zero turn and glad I tried the XT2 out first. I was a little soft on it for the first 10 hours knowing its not like th IH of old. The last 15 I have been goign through the tall grass, towing stuff around and mowing quicker and it keeps up. I wasn't gonna be the guy who uses the deck wash but its been easy enough that if a few minutes to stick a hose on means it lasts another year or two it will be worth it. So far REALLY happy with the tractor and the cut.
Date published: 2019-06-24
Rated

5

out of

5
by
Daviid
from
Smooth as a car
I bought this almost a week ago had the dealer install the mulch kit before i picked it up. My grass was about 7-8 inches tall and wet with the morning dew i figured i wouls have to cut it twice. I didnt have to, one cut was all it needed smooth cut no clumping. Great power the mower has not bogged down once. This thing handles and feels like a car it is so smooth and quite no vibrations any where when mowing. I have about 5 hours on it now.
Date published: 2019-06-17
Rated

5

out of

5
by
Mike47m
from
Great Machine
First riding mower I've ever owned, so far impressed. Fires right up, sounds like a motorcycle when idling which is pretty cool to me. Nice cut to it, no issues with PTO, new safety features to get used to, but nothing worth complaining about. Very sharp turning radius, the arm rests on the seat make it very comfortable.
Date published: 2019-05-22
Rated

5

out of

5
by
MarkM
from
Just what the lawn doctor ordered
I bought the XT2-LX46 on the recommendation of the guy who fixed my old John Deere for years. So glad I made the switch. Power, even cut, easy operation. Definitely a well-built, solid machine that I trust I'll use for years.
Date published: 2019-05-13
Rated

5

out of

5
by
Phil S
from
Works Great!
This mower is EZ & fun to use. I've had it 2 weeks, mowed 1 acre back yard yesterday and fence side ditches,, got a nice cut. I have many obstacles in my yard, the quick turning makes it EZ to get around them and the steering is very EZ too. I also really like the hydro trans, it goes fast, slow, or reverse with light foot pressure, stops mower when I lift my foot without having to hit the brake pedal, nice. Seat & ride are comfortable, arm rests are convenient but out of the way for getting on or off the mower. The mowing speed is amazing, it goes quick & still gives a nice cut even thru foot tall grass. Much quicker and nicer than my old mower, so glad I made the change. EFI engine starts right up and has plenty of power for the thick grass stretches, didn't bog down at all. Mower deck gets a good throw distance and spread on the grass discharge, didn't clog up any even through the tall thick stuff (old one always used to clog up!). Parking brake is easy to apply, same button also is cruise control (haven't use that yet). Overall, I'm glad I got this mower, I plan to use it for a long time.
Date published: 2019-07-28
Rated

5

out of

5
by
Steve B63
from
My 1st Cub
I bought the mower in September. I have waited to review because I saw some people having issues. I really wanted the EFI because I figured less trouble with today's ethanol gasoline. I have about 7 hours on it now. I changed the oil at 6 hrs as required. It really mows great I think. Always power to spare. Cranks like a dream haven't had any issue. Uses more gas than I expected, but I went from an 8 horse rear engine Snapper to this hoss. Perhaps the gas is just what is required for almost 3 times the engine.
Date published: 2019-05-23
Rated

5

out of

5
by
ToolmanTim
from
Good running Strong Tractor
I bought the XT2-LX46 Fuel Inj Tractor 2 years ago. It now has 100 hrs on it. It's been a good choice. The engine is strong, smooth and quiet. Starts and runs great every time. I have not had any problems or complaints about this tractor. Operation is very easy and it leaves a nice cut lawn. The main things I like about this tractor are: Quiet, smooth running, Power, Armrests, Effortless steering and good price. If you want a good dependable Lawn tractor that doesn't cost Thousands of $$ like a ZTR, this is a very good Tractor to own. I would highly recommend this tractor for any lawns wether in town or on the farm.
Date published: 2020-04-29
Rated

5

out of

5
by
None used at this time
from
Excellent machine
Bought cub in June, really like it. Easy to use, really like the hose attachment to clean the mower.
Date published: 2019-08-17
Rated

4

out of

5
by
dscdsc
from
First Impressions
This is based on my first impressions. As much as I like the push button start and the look. I was disappointed the first time out when I used it to cut the lawn. When I engaged the PTO, then at various times while cutting the grass, the engine would lose power. The tractor has gone back to the dealership and has been returned to me with adjustments. What I have been told is the engine RPM was not high enough, and this was the cause of lose of power. 24 Hours later, after getting it back, I started it and ran a test, the lose of power at this point seems to have been resolved. Just FYI for those who may run into this.
Date published: 2018-05-22
Rated

1

out of

5
by
Snakey
from
XT2 EFI
Bought it May 16, 2018. It is a lemon. The dealer has had it more than me. I am trying to get Cub to replace it with a different mower(would cost me more money). I have bought 2 XT2 before this, one for my son(Kawasaki motor and one with Kohler motor). They were perfect. This is the first year for this EFI motor. It is bigger than last years. They need to do more research before releasing a new motor. PLEASE replace this lemon. I should say the dealer has been very diligent with try to repair the more. I will buy from this dealer again.
Date published: 2018-08-28
Rated

4

out of

5
by
xray
from
Solid Tractor
Have only mowed 5 times. 5 hours on engine and ready for first oil/filter change. Manual is TERRIBLE. I bought EFI engine, but manual still discusses carburetor. Only 2nd year for tractor, yet it is difficult to find an oil filter. Filter discussed in manual is no longer produced. Turns tight. No problem with wet grass. Only major issue is that on tight turns the tires tear up the grass.
Date published: 2018-07-11
Rated

4

out of

5
by
retvet
from
NEW CUB PURCHASE
I just bought this tractor on may 29th it was delivered on the 31st. I put it right to work after it was unloaded and I did the PTO burnishing that they recommended. The arm rests get in the way and don't really offer much support while mowing. I had them up most of the time and actually hit my elbows on them a few times especially when I wanted to mow in reverse and I turned to look behind me. I gave my self a small bruise on my right elbow near the "funny bone". I have owned cub cadets for years and got the cut that I expect from a cub cadet. I have a 2135 that is 22 years old and I still use it. It can't do all the work anymore so this is why I bought a new one. The web site recommended this one for the size of yard and th terrain. I will update this if anything changes.
Date published: 2019-06-01
Rated

2

out of

5
by
NPF77
from
Not good, even for the moderate price.
Bought brand new this year. Engine would surge and almost die, only while mowing, from day one. After it spent nearly 2 months at the dealer, Cub finally told the dealer that this was a known issue, just disconnect the oxygen sensor and give it back to the customer until we figure out how to fix it. Tractor now DRINKS fuel but runs like it should at least. Steering is horribly sloppy, frame flexs like a toothpick, lights are practically worthless, deck doesn't mow real great and scalps the lawn in places and the mulching kit plug for the deck is COMPLETELY worthless. It let's almost as much grass out as an open chute does. Thanks Cub. Hopefully this thing lasts at least 5 years and thank GOD for a good dealer. The dealer is the ONLY reason this doesn't get a 1 star review.
Date published: 2018-09-10
Rated

5

out of

5
by
Mongster2000
from
Only one mow and i love it
Well I must say i was excited to get my new mower yesterday. This mower met and exceeded all of my expectations. Cub Cadet has out done themselves with this mower.
Date published: 2018-04-05
Rated

5

out of

5
by
HaveNone
from
Well built
Great mower when it's running. The ignition module failed after 6 hours use. Fixed under warranty and is running great now. Hope this is an isolated problem.
Date published: 2020-05-23
Rated

4

out of

5
by
davpacjr
from
Not bad
So there are a few issues that I have had with this. 1 The seat springs will just move out of position because of a bad design to not keep them in place. 2 Surging. I will be mowing and then the engine will just power down and then rev back up for no reason at all. Almost like you hit a really thick and tall patch of grass, but this would happen on the sidewalk when turning around, or going from the front to the back yard after I was done mowing the front. Its really weird. Other than that it seems to be rather solid.
Date published: 2020-05-20
Rated

3

out of

5
by
Electric_joel
from
Nice idea but....
I recently purchased this mower. I was excited about the efi engine, as carbureted small engines are obsolete. However this efi engine idles rough and hesitates, just like a carbureted engine. Cub cadet had a good idea with this one but failed to deliver. Walbro makes the fuel injection, but it is installed on a cheap air cooled engine. The fabricated mower deck is nice, and it mows great. Only buy if you have a level yard. The traction on this thing is horrible, the transmission also struggles up hills and feels like it came out of a mart-cart. Slightly bigger tires, locking rear differential, smoother running efi engine, an actual transmission and this would be a really nice riding mower!
Date published: 2020-05-15
Rated

1

out of

5
by
JPMidwest
from
So far, not impressed
I had high hopes for this mower. Disappointed at this point. So far it blows black smoke and stinks about half the time when starting. Doesn't seem to have much power compared to the 2007 SLT I used to own. Bogs down on medium inclines. There seems to be zero difference in RPM when the throttle is at half versus when I move it to Full throttle. Nothing, no change in RPM, power, just nothing. At idle it sounds like the engine is going to kill (but it doesn't). On lesser occasions it sounds to me like the engine is "missing" at certain RPM's. And this is somewhat minor because I realize this is a lawn mower but it sounds like a rattle trap. Metal clanking on metal and something on the driver side tire is squeaks with every single tire rotation and you can hear it over the sounds of the engine...just annoying. I only have 5.5 hours on it. I just changed the oil at 5 hours. I am hoping as it breaks in that it gets better. Otherwise it is going back to the dealer to have them look at it. If they can get it straightened out I would give more stars. But right now I am regretting spending $3k on this.
Date published: 2020-05-08
Rated

5

out of

5
by
Jess
from
Awesome riding mower
Bought this to replace older and smaller Cub Cadet(2166). So far so good. Better features; less time to finish(have about acre and half) very comfortable. Got great deal
Date published: 2020-04-07
bvseo_sdk, dw_cartridge, 18.2.0, p_sdk_3.2.0
CLOUD, getReviews, 4ms
reviews, product